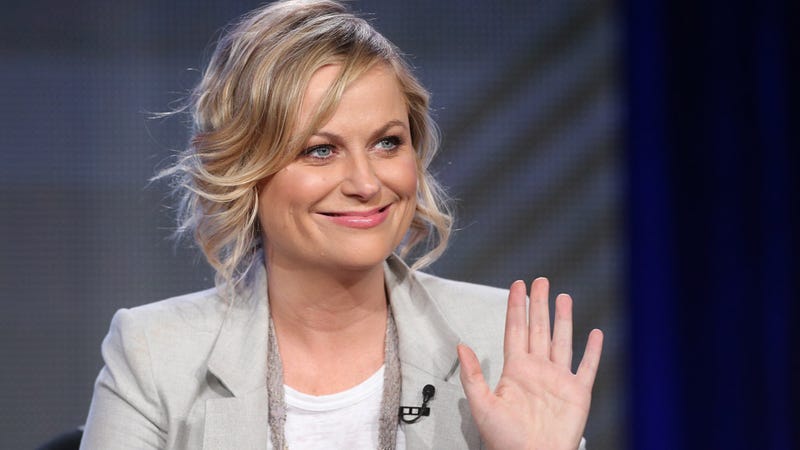 If there's one question that female actors (especially the ones who are mothers) get all the time, it's "How do you manage it all?" The answer almost always is that they don't manage it all. In fact, they — like the rest of us — manage a little bit at a time. And they have nannies. Lots and lots of nannies. Amy Poehler, being a successful actress and the mother of two boys, is no exception to the "how do you do it all" question and, frankly, she's quite sick of it.
Poehler had some choice quotes in her recent interview with Ladies' Home Journal, this one being chief among them:
"I just did a movie junket and reporters kept asking me, 'Amy, how do you balance everything?' I started saying things like, 'You have to be realistic about how much you can get done in a day,' and all that stuff. But then I was like, 'Why don't you ask the guy actors sitting next to me that same question? They have kids, too!'?"
Despite Poehler's obvious dislike for the question, the interviewer then went on to ask just how Amy Poehler balances everything. AP was a good sport and somehow managed to turn the conversation into one about robots, her friends and what her ideal workout class would be like. (Silver lining, Poehler: At least they didn't ask you whether it's hard to be a woman in comedy.)
On her ideal day:
Honestly, my dream would be that I wake up every morning and someone gently leads me to my closet and shows me what I'm going to wear that day. I also want to invent a shower bed, which I can't believe hasn't been invented yet. It's a bed where you pull a cord and water pours down on you like you're Jennifer Beals in Flashdance. So I save time wherever I can. I shower while I'm lying in my bed and I have robots pick out my clothes.
On her relationships with other women:
Most of the women in your life will outlast the men in your life. The SNL ladies — Maya Rudolph, Rachel Dratch, Tina — and I text pictures of our kids back and forth all the time. It keeps us connected. As my nanny used to say, the older you get the more important it is to know people that knew you when. I also like hanging out with women who are older than me. I like asking them how they navigate life, what they've learned.
Boy, do I have the shower for you!