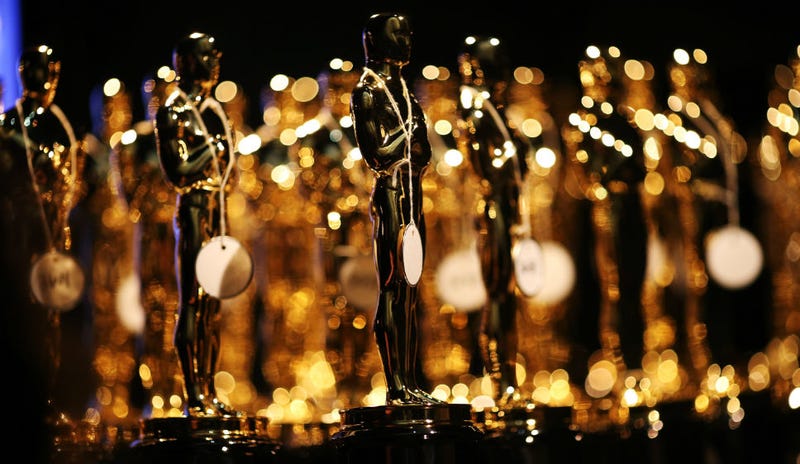 Over at TIME Entertainment, some genius, industrious and clearly awesome blogger has come up with a pretty cool new Internet toy. They analyzed 242 best-picture nominees to create an algorithm that generates story lines for Oscar-caliber movies.
It's kind of a neat trick, especially if you're a movie nerd like some bloggers who live in Texas and write for Jezebel at night:
In honor of the 2014 Academy Award nominations, which were announced Thursday, TIME took the 242 movies that have been nominated for Best Picture since 1970 and melted them down to their constituent parts. Each time you click "Keep playing," our algorithm recombines a few of these scraps into a synopsis for a new movie that could reasonably complete for the film industry's top prize.
ALGORITHMS ARE SO COOL OMG. WHAT ARE THEY. HOW DO THEY PERFORM SUCH SORCERY. ARE THEY ELVES? I MUST TRAVEL TO DARK PLACES AND LEARN THEIR WITCHLY SECRETS.
The generator
can be found here.
It works sort by giving you a movie description, such as "Censorship, religion and extortion plague a bisexual singer and a widow in the 1900s," along with an annotation of where each buzzword comes from. (And in case you're wondering, here are the annotations for the example I gave you: "Censorship (
The Aviator
), religion (
Fiddler on the Roof)
and extortion (
Goodfellas)
plague a bisexual (
Cabaret)
singer (
Good Night and Good Luck)
and a widow (
Finding Neverland)
in the 1900s. (
The Last Emperor)
."
Y'all. I am obsessed with this. In my mind, I am convinced if I click on it long enough I will hit on the ultimate Oscar winning movie generator and they will be forced to have to give me an
actual
Oscar. Oh yeah. It's going down like that tonight.

Image via Getty Images