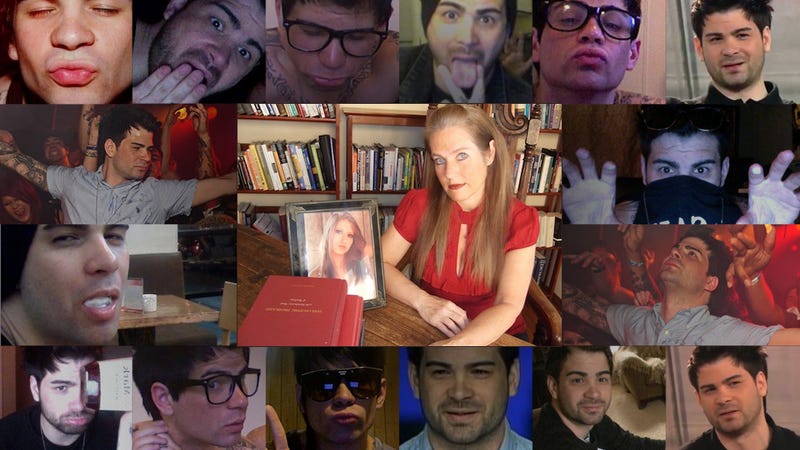 I felt like Will Smith in "Enemy of the State." I was being hunted, harassed and stalked by criminals with technological expertise. I had been thrust into an unexpected war. I felt exposed, vulnerable and alone on the front line. I had awoken a hideous network of villains and saboteurs, who were in pursuit of me, hoping to ruin my life. I had received creepy emails, backlash on Twitter and three death threats. My computer had been bombarded with viruses, and a technician had advised me to buy all new equipment because the malware was tough to remove.
"Also, be leery of unusual cars or vans in the neighborhood," the tech added.
"Why?" I asked.
"If someone wants to break into your computer network, he will need to be close to your house. That is, unless he has advanced skills. Then, he could gain access from anywhere."
I hurried home from the hardware store with my all-important purchase: heavy-duty padlocks. I knew I had to secure the gates at my residence, so that an intruder or a team of intruders could not access my backyard and possibly my home.
I pulled into my driveway and scanned the street, glad that the suspicious white car with the young, male driver was no longer present. It had been there on the previous evening, according to my daughter, Kayla. She'd seen it when she returned from work, and she had monitored it for several hours until it disappeared. She did not report the incident to me until the next day.
"Mom, why was there a guy in a white car, watching our house last night?"
Because she had no knowledge of the "be leery of unusual cars or vans" warning by the computer technician, I could not accuse her of paranoia.
I affixed padlocks to the gates, and the phone rang. It was like a gun. It had become a powerful way to threaten and to terrorize me. It was one of my enemy's weapons. I reluctantly picked up the receiver.
"We know where you live," a muffled male voice spoke. "Your life will be ruined." He hung up.
A caller that morning had told me I would be raped, tortured and killed. I glanced out the front window. The night had once looked innocent and peaceful, but suddenly it seemed ominous and dangerous. Then I logged onto my computer to see whether the Twitter backlash against me had ceased. It had not. But there was an odd message on my feed, which read, "Please follow me. I need to direct message you."
I did as I was instructed, and the interaction resulted in a bizarre phone call. Just as "Enemy of the State" protagonist Will Smith got aid from Gene Hackman — an off-the-grid, former government agent — I was being offered assistance.
"Don't worry. We're going to protect you. We're computer experts," were the first words uttered by a man nicknamed "Jack," who claimed to be an operative with the underground group, Anonymous.
I knew little about the famous, decentralized network of activists and hacktivists, who are sometimes called "freedom fighters" or digital Robin Hoods, so I conducted Google searches during our half-hour phone conversation.
"Jack" instructed me on how to protect my computer network and explained in detail how he and a buddy planned to electronically go after the man who had been threatening me and who had been urging his devotees to follow suit. He then uttered the name of the person who has become the most well-known online face of revenge porn: a man named Hunter Moore.
"We know Hunter and his followers have been attacking you on Twitter. We will go after him and we won't stop until he stops victimizing people," he said. (xoJane reached out to Moore to comment for this story, but received no response.)
I felt better after the call, but wondered if it had been a practical joke. Was this really the notorious group Anonymous or was I being duped? Did I have an ally or would the stalking and emotional harassment escalate into physical violence against my family? I would learn the truth within 24 hours.


How It All Began
Many months earlier, I was drawn into the nasty world of revenge porn. Revenge porn (RP) is the online distribution of nude and topless photos without consent in an effort to humiliate and hurt their targets, mostly females. A picture is uploaded to a revenge porn website by an angry ex-boyfriend or a malicious hacker usually with identifying information about a woman, such as her full name, city, workplace, social media page, boss' email address and parent's phone number. Followers of the RP websites then may harass the victim, often forwarding the embarrassing photo to her family members, friends and business contacts. This can lead to a loss of economic and employment opportunities, and it can strain or end a woman's personal relationships. At least two women have killed themselves over revenge porn, and Cyber Civil Rights Initiative studies show that 47 percent of victims contemplate suicide.
In October 2011, my 24-year-old daughter Kayla was alone in her bedroom, emulating poses from fashion magazines. She snapped over 100 cute and sexy pictures in the mirror with her cell phone. One shot revealed her left breast. She never intended to show the pictures to anyone, but wanted to save them on her hard drive. She forwarded the entire lot from her cell phone to her email and then to her computer. Three months later on January 1, 2012, her email was hacked; and nine days after that, the photo revealing her left breast appeared on the notorious revenge porn website, Is Anyone Up? Kayla was an actress, but she was working part-time as a waitress when she got the distressing phone call.
"Kayla, I have to talk to you right now," Kayla's friend, Katie, was panic-stricken. "I'm at work in the middle of my shift. I can't talk," Kayla said
"This is really important," Katie replied. "You are…" Katie began hesitantly, knowing the news would devastate Kayla. "You are topless on a website. It is called isanyoneup.com."
Kayla was in disbelief. How was this possible? She had never given a revealing photo to anyone. She was confused; it had to be a mistake.
Kayla hung up and searched the website on her iPhone. She found the upsetting photo, along with her personally identifying information. She erupted in tears. She felt helpless, exposed, violated and vulnerable. Who had seen the picture? The site bragged of 300,000 daily visitors. Would it be saved on strangers' hard drives? Would it spread to other sites? Kayla was frantic.
During a break, Kayla phoned and uttered the four words that every mother dreads, "Something horrible happened, Mom."
I'd never heard about revenge porn prior to the call, but for many months after, I would hear about little else. I cancelled appointments, put work on hold and ignored routine tasks because a naked image rarely comes off the Internet unless someone becomes obsessed with its removal. RP website operators are consumed with what they do; therefore, anyone who hopes to prevail against them must be equally consumed.
I emailed the site owner, Hunter Moore, and asked him to take down the photo in accordance with the Digital Millennium Copyright Act. He refused.
I was not surprised. By this time, I'd perused Moore's online TV and newspaper interviews. He called himself a "professional life ruiner" and described his website as "pure evil." He threw legal letters in the trash, addressed his followers as "my children," taking a page from the Charles Manson handbook; and regularly taunted victims, encouraging them to commit suicide. People claimed to be afraid of him. He had no fear oflawsuits; he knew a victim would be unlikely to sue because a civil suit would cost $60,000 (according to attorney Marc Randazza), and forever link a woman's name with the image she hoped to hide.