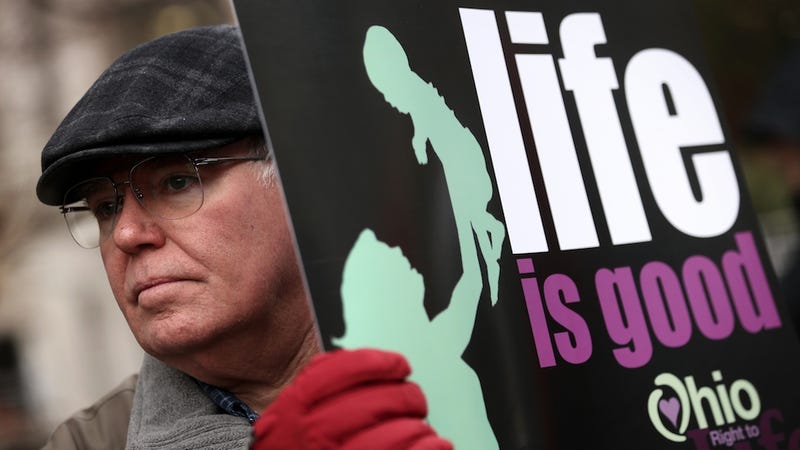 Move over, baseball and apple pie: enacting draconian laws that severely infringe upon women's access to abortion — without technically infringing upon their constitutional rights — is on its way to becoming America's favorite past time.
Just a few days ago, a federal court of appeals upheld Texas' batshit insane abortion restrictions; by September, the law is expected to shutter all but six legal abortion providers in the state. This is insanely depressing and horrifying; what's even worse, it's far from an isolated occurrence. According to a 2013 Guttmacher report, Targeted Restriction of Abortion Provider (TRAP) laws — which are meant to shut down safe and legal abortion clinics — have been enacted in 27 states. But because of a so-called "incremental strategy" anti-choice tactic, restrictive TRAP laws aren't necessarily on the media's radar.
This is definitely the case in Ohio, as Tara Culp-Ressler argues at ThinkProgress: she outlines the daunting obstacle course gradually erected by Ohio legislators in order to prevent women from exercising reproductive agency. First, there's the 2011 late-term abortion ban that prohibits abortions after 20 weeks. It does not include an exception for cases of rape or incest, nor for serious fetal abnormalities that don't show until later in pregnancy. Second, we have a series of abortion restrictions that were passed last summer after being attached to the state's budget bill. Among those restrictions: huge cuts to Planned Parenthood, redirecting funds to "agencies that provide alternatives to abortion for pregnant women" (read: right-wing crisis pregnancy centers), and a requirement that doctors make women seeking abortion listen to the fetus' heartbeat.