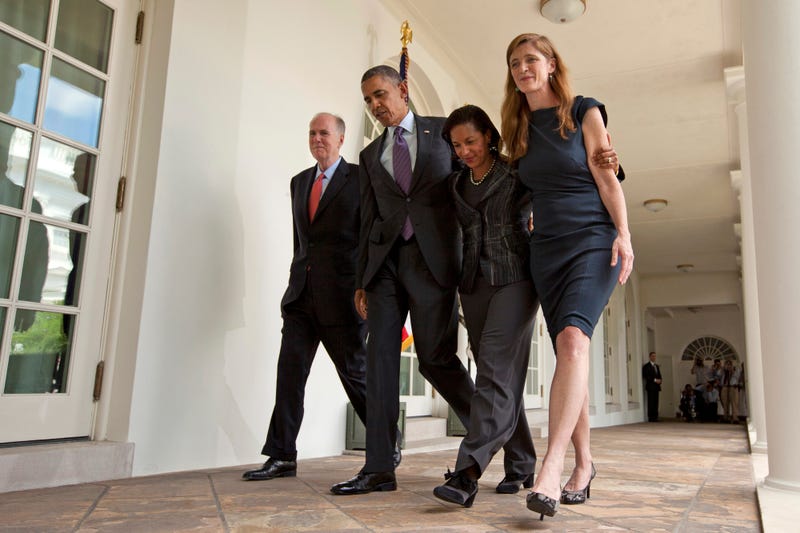 According to data from the Center for American Progress, President Barack Obama hasn't been any better about appointing women to cabinet-level positions than former President Bill Clinton was over a decade ago. The New York Times reports that both he and Clinton appointed 13 women during their two terms.

Why the comparison to Clinton? Because of the seven presidents who have served over the past 40 years, Clinton is the only one whose numbers match up to Obama's, and vice versa. During George W. Bush's presidency, the number of women in cabinet-level positions dropped to levels equivalent or slightly more than when his father, George Bush Sr., was in office. Additionally, an anonymous source cited as someone who worked in both the Obama and Clinton administrations (RAHM?! Is that you?) said that during the Clinton years, there was more of an active push to "to make the administration 'look like America.'"
This is not the first time Obama's White House has been plagued with criticisms that his diversity legacy will be less impressive than it appears. In 2011, Ron Bodkin published his book Confidence Men, which described the White House as a boy's club in which female staffers felt like they had to fight to be heard. Earlier than that, in 2009, the Times reported that some women in Obama's administration felt as though the White House was a bit of a "frat house" because of all infamous basketball playing that the president does.