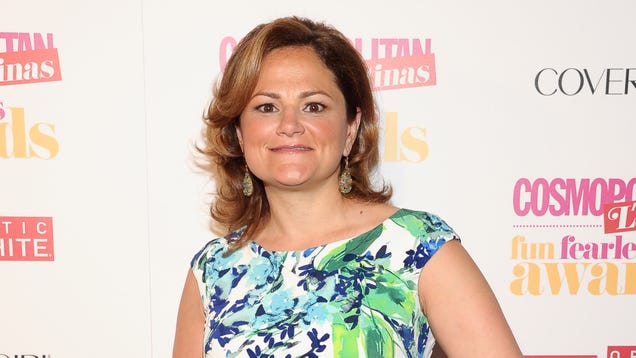 New York City Council Speaker Melissa Mark-Viverito revealed on Twitter today that she's been diagnosed with "high-risk HPV," and needs to get a biopsy as soon as possible.
HPV is an extremely common—yet still highly stigmatized—sexually-transmitted viral infection, which is linked to cervical cancer. (That's why you sometimes hear people refer to the HPV vaccine as a "cancer vaccine," and why the fight to vaccinate teenage girls before they become sexually active is so important.)
While it's certainly not Mark-Viverito's responsibility to use her own private life as a public teaching moment, her candor sends a powerful message.
Yes, I'm an extremely private person. But this position has led me to understand I now have a bigger responsibility. So....#moretocome

— Melissa MarkViverito (@MMViverito) August 17, 2014
At recent #GYN visit alarmed to find out last one, 2yrs ago. Friday got call re: results. Told have "high risk HPV". #Biopsy needed #ASAP.

— Melissa MarkViverito (@MMViverito) August 18, 2014
Tuesday I'm there. To say I'm not wee bit worried = lie. "High risk HPV" can POTENTIALLY but NOT definitively lead to cervical #cancer.

— Melissa MarkViverito (@MMViverito) August 18, 2014
Via HuffPo:
In her announcement, Mark-Viverito said she hoped to raise awareness for women's health and destigmatize the infection.

The revelation was met with a wave of support from Twitter users who in return expressed gratitude for her decision to go public with the news and encourage others to prioritize vaccination.
I cannot stress enough how important destigmatization is for the reproductive health of people of all genders. Thanks and best wishes for speedy, effective treatment to Mark-Viverito.
Image via Getty.