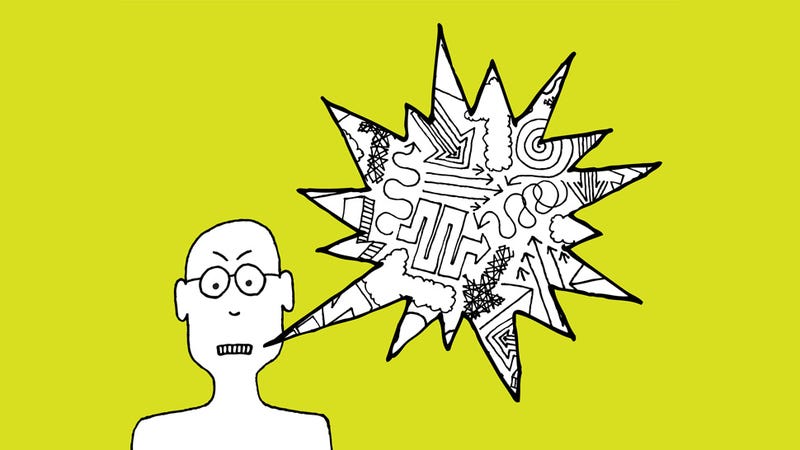 It seems like there's been a small uptick in mainstream coverage of the "manosphere" lately—that loose web of pick-up artists, men's rights activists, "men going their own way," and other intellectually vacuous "movements" that dot the internet—and while I can't say I'm surprised (it is amusing to gawk at, for a moment, when you first become aware of its bewildering existence), I do wish we would let it drop now that we've all had a grimace and a laugh.
If the manosphere does anything positive for men (I would posit that it doesn't—that reinforcing gender divides and "traditional" masculinity is as harmful to men as it is to women, and that happiness based on the exploitation of others is not real happiness at all—but that's subjective to a degree), it does so deliberately and vindictively at the expense of women. This is not a legitimate political or social movement; it is a hate group. And no matter how loud and aggressive it gets, no matter how much mainstream coverage it garners, no thinking person should take it seriously.
The latest men's rights exposé comes from Emily Matchar at the New Republic. Matchar offers a decent overview of the latest antics of the Men's Rights Movement (or MRM), from spamming Occidental College's anonymous rape reporting form with false reports to plastering Edmonton with posters explaining, "Just because you regret a one-night stand doesn't mean it wasn't consensual." Their point is to cement in the public consciousness the myth that false rape accusations are a problem approaching or even on par with actual rapes; and that the culture is rigged to support women unconditionally and vilify men, not the other way around. It's unsurprising that one of the MRM's tactics is to fabricate hundreds of false false reports themselves (they're reportedly planning a similar campaign with Dartmouth's online reporting form)—almost as though, perhaps, the real numbers don't reflect quite the dire epidemic they've been squalling about.