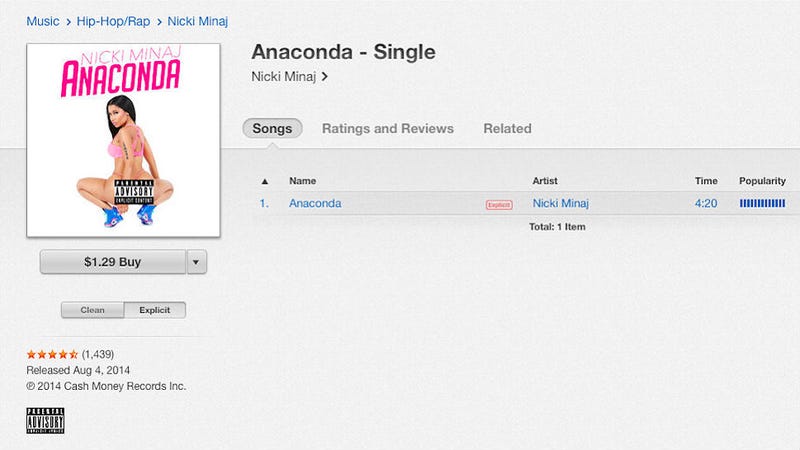 Nicki Minaj is a great many things and sometimes it's tiring for her. But now she's pulling it together by not giving a fuck anymore, even as companies like Apple and Spotify are boasting parental advisory stickers over her butt.
Over at The Fader, Nicki sat down with Carrie Battan and that admitted her beginnings were a little tumultuous.
"I think early on in my career, I was… I was… just a little bit crazy," she says, lightly smacking her chewing gum. "I took everything personally. That's just not good, and it's not healthy." These days, she works hard to keep herself in check. "I think one of my best attributes now, as a businesswoman and an artist and a professional person, is being able to think before I speak," she adds. "I've learned that everything I think doesn't necessarily need to be stated."
But when she does state her thoughts, like say on whether Iggy Azalea writes her own "Fancy" lyrics, she likes to keep the waters murky. Thinly veiled shots are shade of the best kind; you don't have to tell a person they're terrible if they already know they're terrible. As for her own crossover into the pop world, it's been a process.