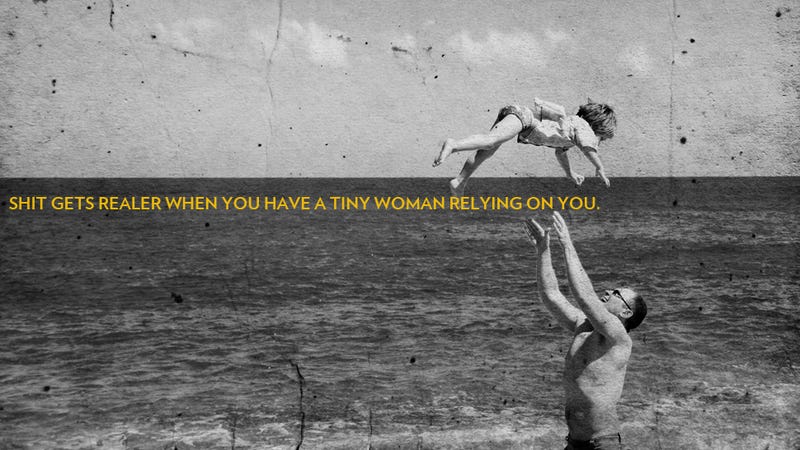 What's that? A study found that proximity to women makes men measurably more likely to share with others and give to charity? That's crazy!
Crazy or not, it's the story the New York Times is putting out there.
The mere presence of female family members — even infants — can be enough to nudge men in the generous direction.
This is so weird! And cute! Girl-babies are LITERAL MAGIC TALISMANS OF GIVING.
I feel like I'm learning so much about myself right now.
It's great to know that you can affect positive change just by existing. Really takes the pressure off.
I guess my vagina should probably go ahead and take credit for all the charitable giving in the world now. YOU'RE WELCOME, HOSPITALS AND LIBRARIES.
My vagina is hella conceited.
Interestingly, the chief executives paid their employees less after becoming fathers. On average, after chief executives had a child, they paid about $100 less in annual compensation per employee. To be a good provider, the researchers write, it's all too common for a male chief executive to claim "his firm's resources for himself and his growing family, at the expense of his employees."

But there was a twist. When Professor Dahl's team examined the data more closely, the changes in pay depended on the gender of the child that the chief executives fathered. They reduced wages after having a son, but not after having a daughter.
Wait, so for those averages to work out, does that mean that male executives statistically have more sons than daughters? That reminds me of that theory that humans tend to have more male offspring in times of prosperity, and more female offspring in times of hardship. Maybe CEOs are squirting out tons of baby sons because they're all eating eating deep-fried gold and then pooping it out into the cupped hands of obsequious monkey-butlers.
That would be self-perpetuating, too, if this study is true—a lack of daughters could stunt generosity, which would lead to increased wealth, which would lead to more sons, etc.
Wait, does that explain the Republican party?