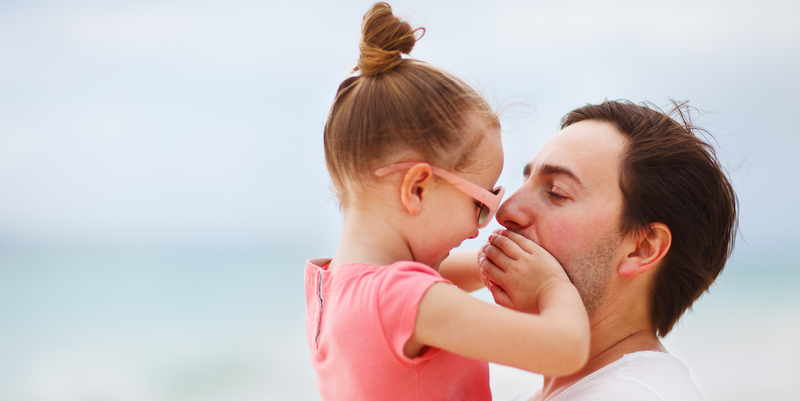 Here I am, a strong but thoughtful man who believes women deserve respect. And I never would have said it if it weren't for my young daughter.
I'm 45, which means I was in my 30s when she was born, that I had at least 30 chilled out years unburdened by the knowledge that every woman is another man's daughter. And have I enjoyed it? Hell yeah, I have. I've had enormous success in my career as an attorney for a major company that has been beset by public, unfounded scandal (did you know that most sexual harassment cases are secretly financially backed by Hillary Clinton?). I have a rich social life that often includes treating myself to a personal rotisserie chicken and catching the game at a local sports bar (drinks are half-priced for tight babes on game night) or taking in a Michael Bay retrospective at Film Forum with my ATO brothers. I relish a good pair of tits as much as the next man—I mean, I'm not dead. But now that I've given birth to my own future set of tits, I know that maybe things aren't as simple as "things I can fuck" and "things I could but don't want to."
Vice founder Shane Smith once said, "I believe the universe gave me daughters to help me understand the world better." I agree. When I look at my daughter I don't see a woman. I see myself. And that's why I think she should be legally allowed to vote and own property, and have access to equally-good soccer fields (even though women's sports are objectively as bad as the idea of war).