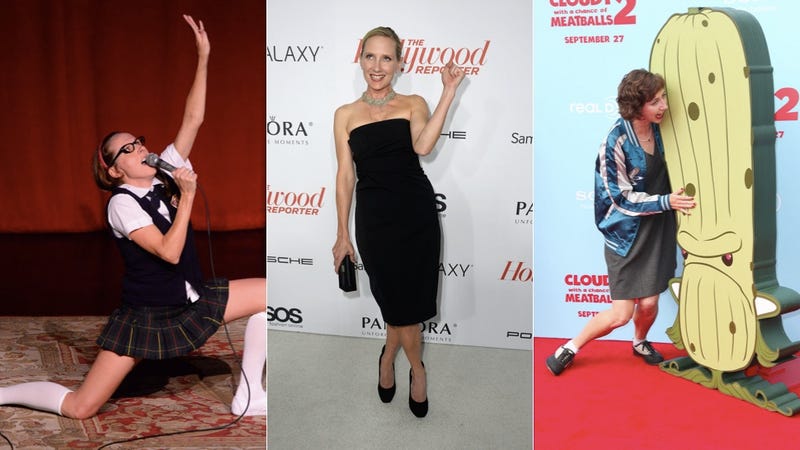 Thursday was a banner day for women getting their shot at new television comedy opportunities, with announcements pouring in about shows from Anne Heche, Molly Shannon and Kristen Schaal. Ah what promise, what hope lies through yonder television premiere season!
Anne Heche: NBC has grabbed an untitled show from Heche and Colette Burson, who co-created Hung, which Heche was on for several years. Her new show centers around a woman named Poppy Blake (43) who manages the beauty section of an unnamed department store and "questions everything about love and relationships." According to the Hollywood Reporter, she's got a "hilariously opinionated sister" named Chelsea and will spend her time interacting with "her romantically deprived co-workers and an array of department store clients" while turning "a comic yet anthropological eye on what love and sex really mean for women."
Verdict: It's still confusing why networks are trying to keep Anne Heche happening, given the success rate of the last few shows she's starred in. This one sounds about the same as her previous attempt Men in Trees, where she was a fish out of water relationship expert who found herself living in Alaska, only it'll take place in the claustrophobic environment of a department store which means there will be no stunning vistas.