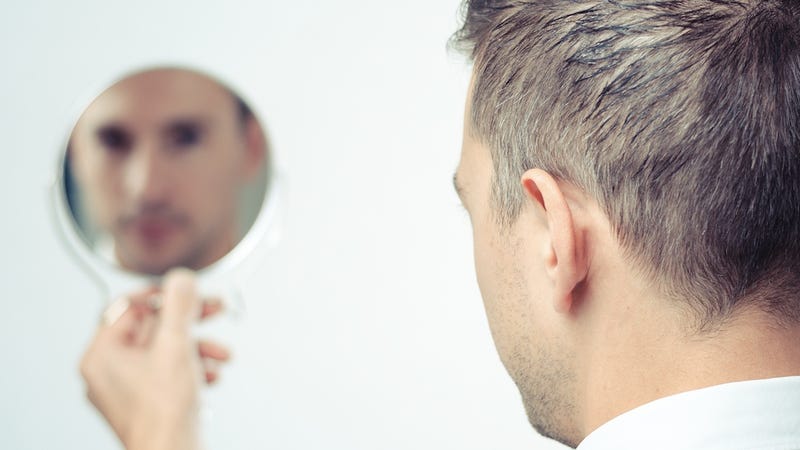 Talk about body image often revolves around the pressures that women face, which are of course abundant. (I was once tut-tutted for my cuticles. WHO CARES?) But men aren't immune, either. A recent survey says that men worry about their appearance more than anything—oh, except for money.
The finding comes from a joint survey by Today and AOL. 53 percent of guys reported feeling insecure about their looks at least once a week; in their average hierarchy of worries, appearance comes before their careers, health and family. But 59 percent of respondents worried about $$$ at least once a week.
"Guys are just a couple of decades behind women of going down this really awful road," a psychologist told Today. "Even Halloween costumes for kids now, the superhero costumes come with built-in muscles; you never saw that back in the day," added another.
Additional findings, via Today:
63 percent of guys said they "always feel like (they) could lose weight
53 percent don't like having their picture taken
41 percent said they worry that people judge their appearance
44 percent feel uncomfortable wearing swim trunks (not to mention Speedos!)
But, of course, it's also worth noting that this is a trend the media seems to rediscover annually and treat like a big gee-whiz surprise every time. In fact, it starts to feel like—despite everyone's best intentions!—the constant shock that dudes could be affected by a parade of Hollywood six-packs just ends up reinforcing an unconscious assumption it's perfectly natural for women to spend their lives obsessing over their personal appearance.