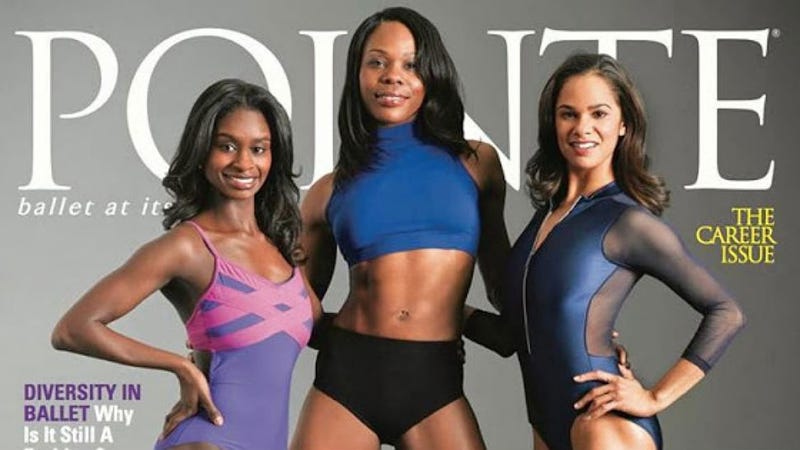 Dancers Misty Copeland, Ashley Murphy and Ebony Williams are on the cover of Pointe looking amazing for the magazine's summer issue.
The trio represent the push to increase diversity in ballet, with Misty's own Project Plié with the American Ballet Theatre to find more ballerinas of color and Brown Girls Do Ballet website and Instagram.
Copeland is the first black ballerina in the American Ballet Theatre in 20 years. A few years back, she toured with Prince and delivered a gorgeous "Beautiful Ones" duet. Recently she introduced an Under Armour exercise gear campaign that made us all want to do plié squats in the office and get our calves up to par.