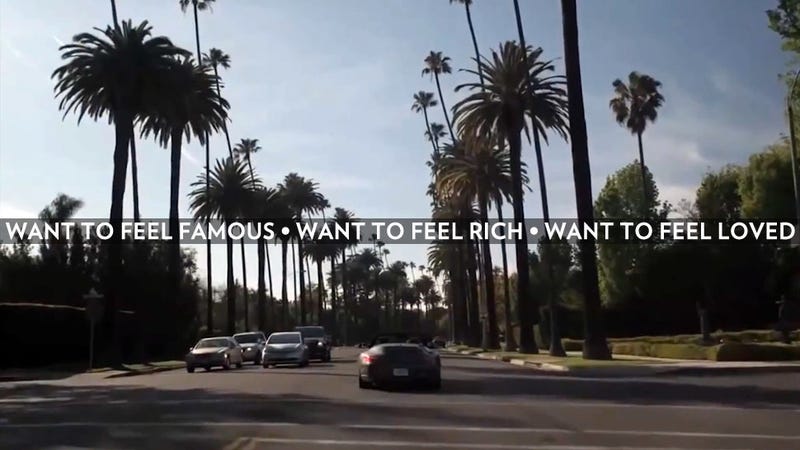 One August afternoon when I was fourteen, my friend and I somehow acquired enough cash to rent a white stretch limo for an afternoon to drive us around Calabasas, the affluent San Fernando Valley suburb that spawned and still comfortably hosts the Kardashians. A few years after our impromptu joyride, the "Bling Ring" teenagers would sneak back to their parents' Calabasas homes after stealing millions of dollars worth of high-end stuff from the unlocked estates of Us Weekly favorites like Lindsay Lohan and Paris Hilton. That afternoon, all I knew about Calabasas was that it looked even more antiseptic from behind tinted glass. Not that I was really in a contemplative mood.
The details are hazy — I can't recall what inspired us to rent a limo or how we paid for it, just that it was neither my idea nor money — but I remember slipping into the long, slick car around the corner from my friend's house in a shabbier area of the Valley and driving twenty minutes to pick up another girl at Calabasas High School. The two mocked me for slinking down into the cushions in case my mother happened to drive by and glimpse her daughter chilling in a stretch limo during rush hour traffic. They preened using the car's various shiny surfaces as if we were about to arrive somewhere other than from whence we came. I slouched the entire time, terrified.
Nancy Jo Sales' The Bling Ring (an extension of her 2010 Vanity Fair article "The Suspects Wore Louboutins", which inspired the Sophia Coppola movie opening next month) will delight those who consider "true crime" novels and tabloids guilty pleasures, but a less commercially enterprising editor (or one with a sense of humor) might've titled it The Calabasas Spring. The teenagers ran glamorously amok during 2008-2009, just a few years before Occupy Wall Street. These bratty, comically entitled teens didn't intend to be revolutionaries, but they still represent the inverse extreme of the movement that would rise soon after. Some young people are mobilized by class anxiety/resentment to protest that shit's fucked up and bullshit. Others apparently become so desensitized by the programming that they want to step into the television.