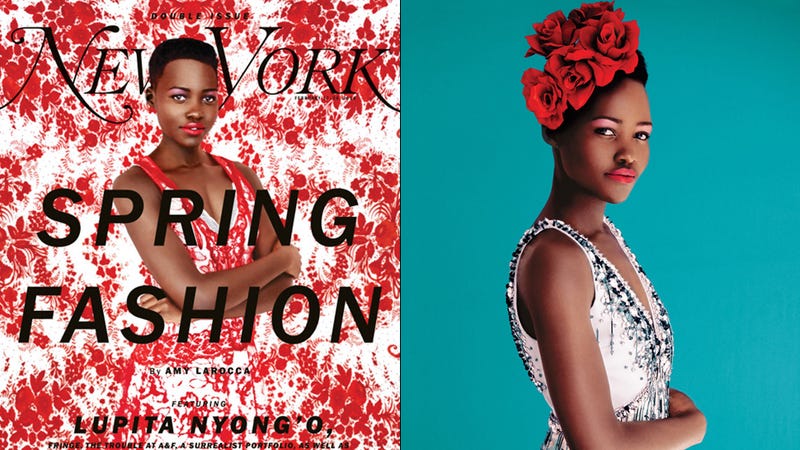 Lupita Nyong'o graces the cover of the new issue of New York magazine. Love, love, love the glorious photos by Erik Madigan Heck. Inside, the profile paints the actress and newly-dubbed "it" girl as very bright, a bit circumspect, and very, very polite.
Maybe "uptight" is not the correct word, but writer Alex Morris definitely wants you to know that Nyong'o certainly seems… proper:
"I thrive on structure," she says. "I find my freedom in structure. It was very hard to adjust to an individualistic and very liberal system. I mean, my upbringing, I would iron my clothes every night. I would plan what I wore the night before, and then I would iron it. That's just the way my mom raised us. Then I got to Hampshire, where clothing is sometimes optional and all this kind of thing. I was mortified." She raises a perfectly arched brow and cuts into her sandwich with a knife and fork.
The piece also delves a bit into her background, how she made the decision to apply to the Yale School of Drama, and how she was cast in 12 Years A Slave. Although it's all very safe and restrained; this is not a gushy, over-sharey Jennifer Lawrence-esque profile. No juicy gossip or spilled secrets. Nyong'o keeps things very professional and reserved. But when it comes to her skin tone — something we've discussed here — 12 Years director Steve McQueen hopes for the best: