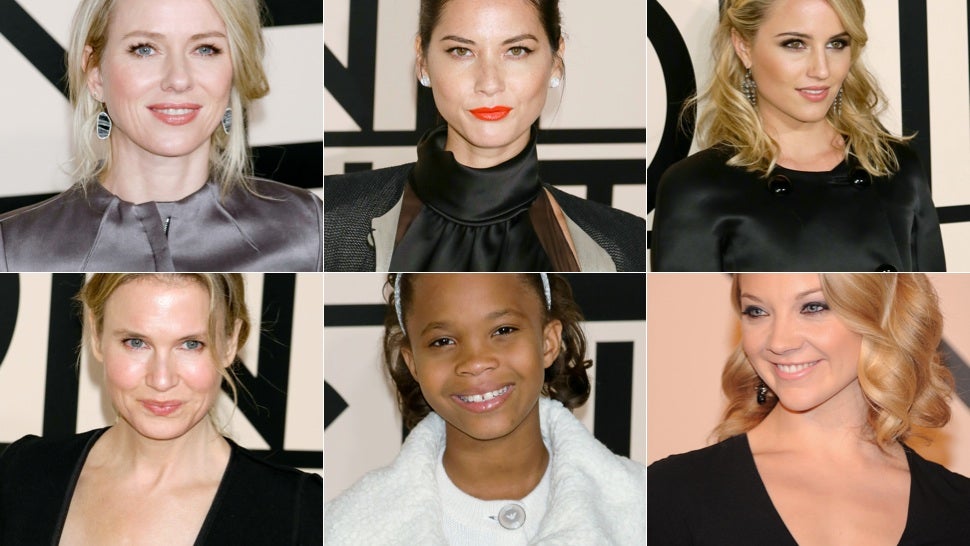 S
Last night in New York City at the Armani One Night Only event, famous folks gathered and wore a lot of black. A whole lot of black.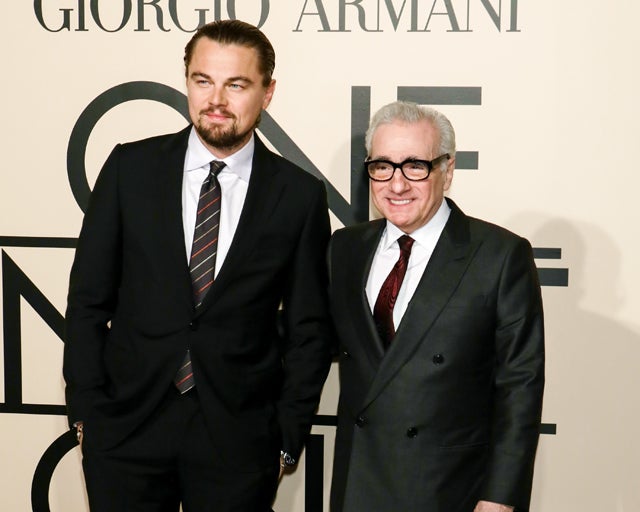 BFFs Leo DiCaprio and Marty Scorsese wore nicely tailored suits.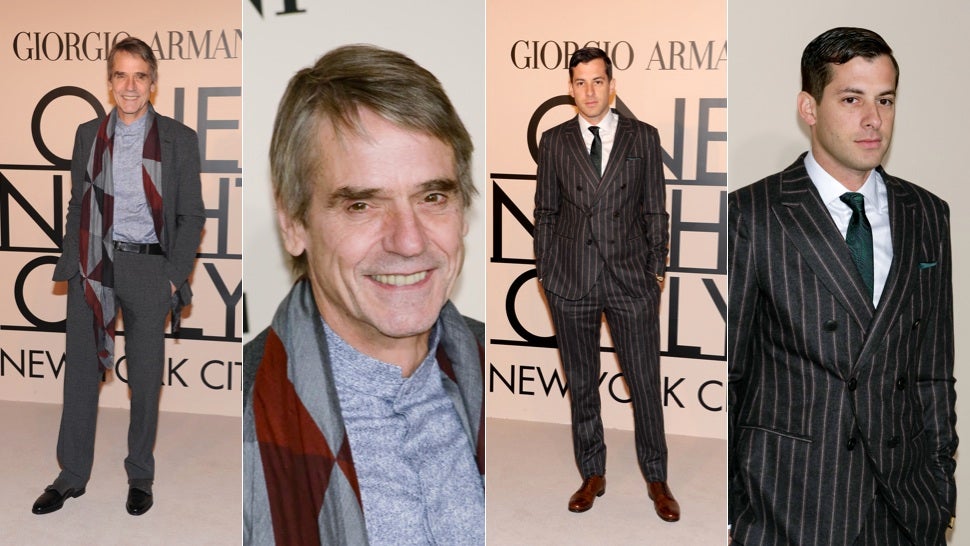 S
Jeremy Irons rocked a banded collar shirt and a scarf. Stylish. Mark Ronson channeled a 1920s gangster.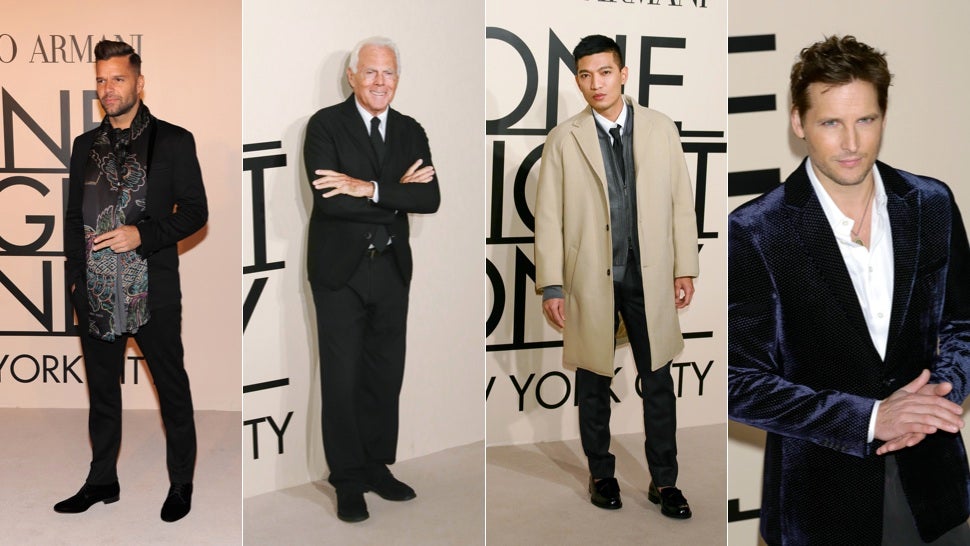 S
Ricky Martin did a little peacocking. Mr. Armani was crisp and classic. Bryanboy picked a fantastic greatcoat. Peter Facinelli? Blue velvet, if you please.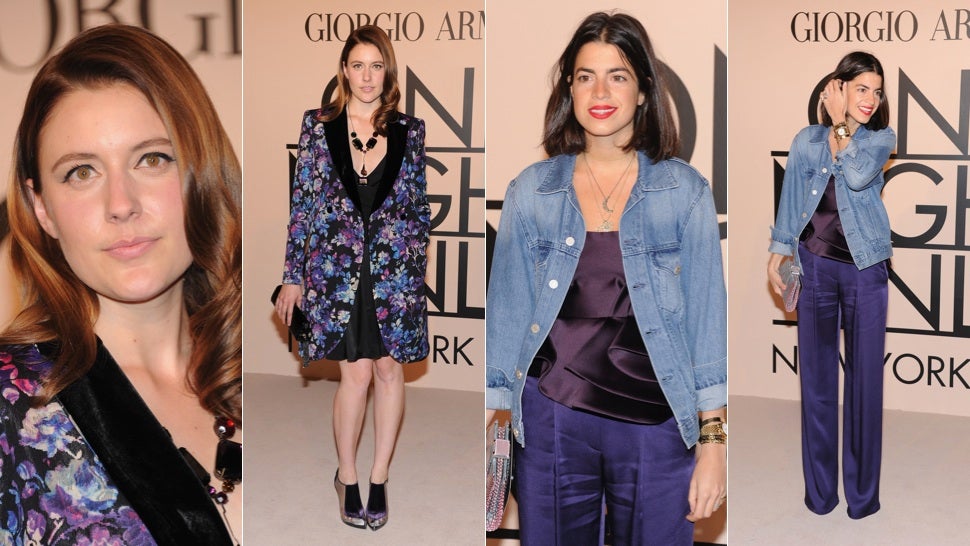 S
Before we get to all the black: A bit of color. Purple blooms are just lovely on Greta Gerwig. Noted Man Repeller Leandra Medine paired violet with eggplant.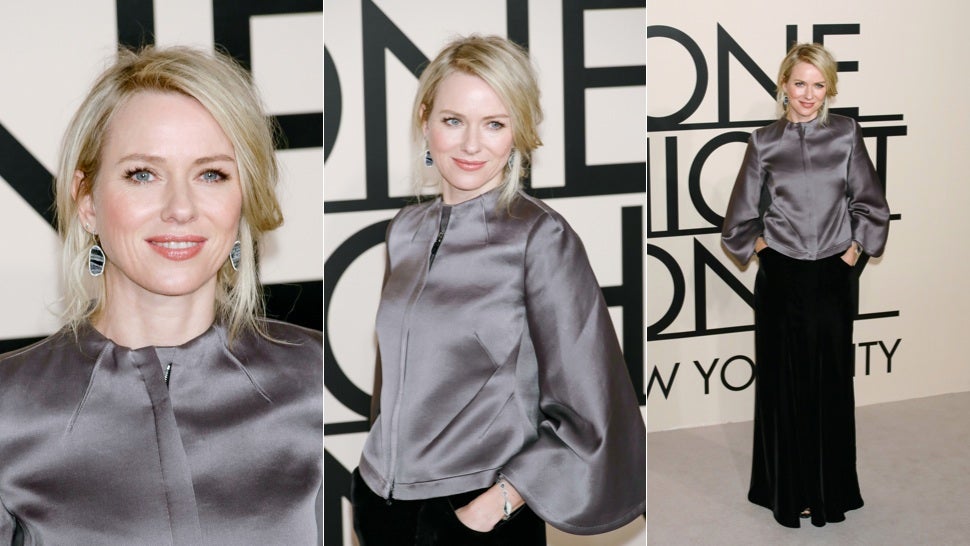 S
Cannot get behind the saggy abomination that swallowed the beautiful Naomi Watts. I hate the texture of the fabric, the sleeves, the neckline, the seams, the dark abyss that might be pants or a skit. Fail dot com.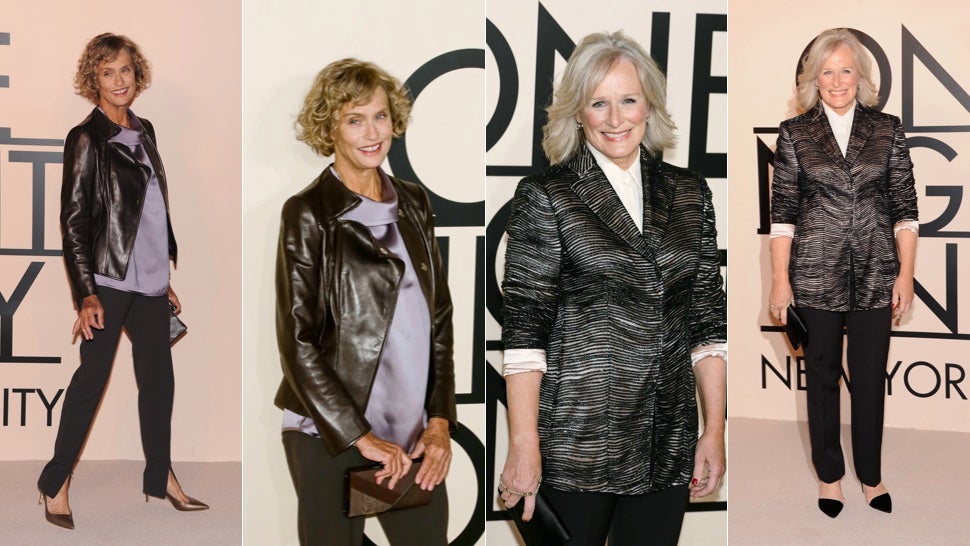 S
Chic jackets and sharp trousers on Lauren Hutton and Glenn Close.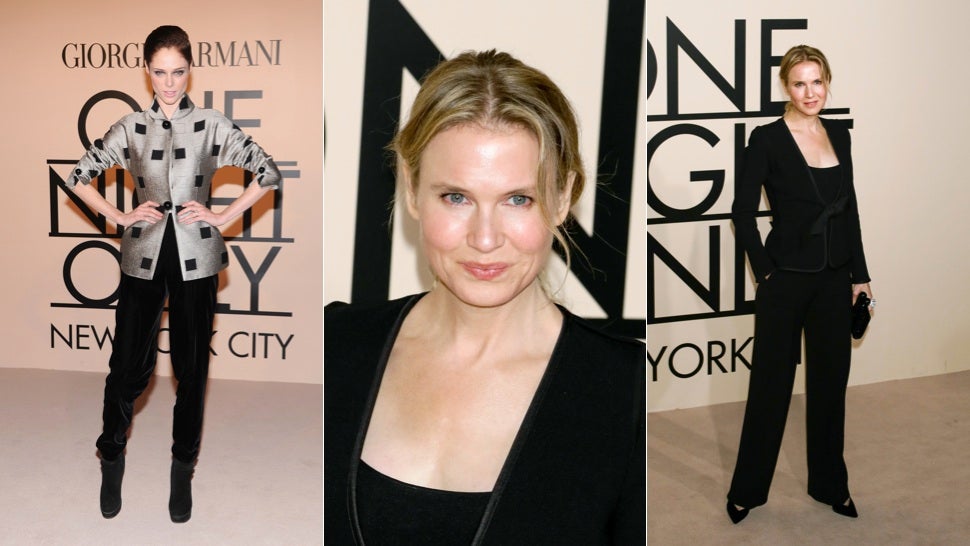 S
More jacket/trouser combinations: Coco Rocha, Renee Zellweger.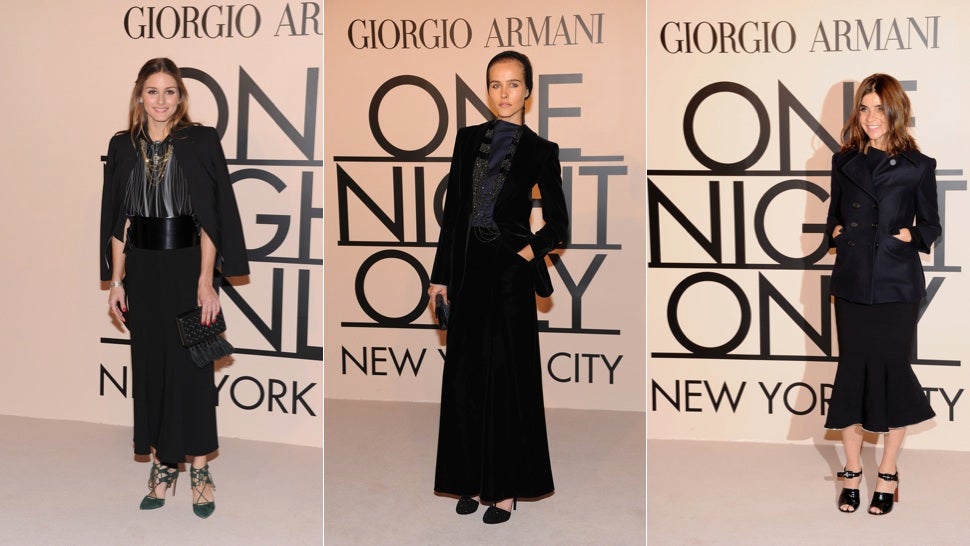 S
More black on black, done very well: Olivia Palermo, Isabel Lucas, Carine Roitfeld.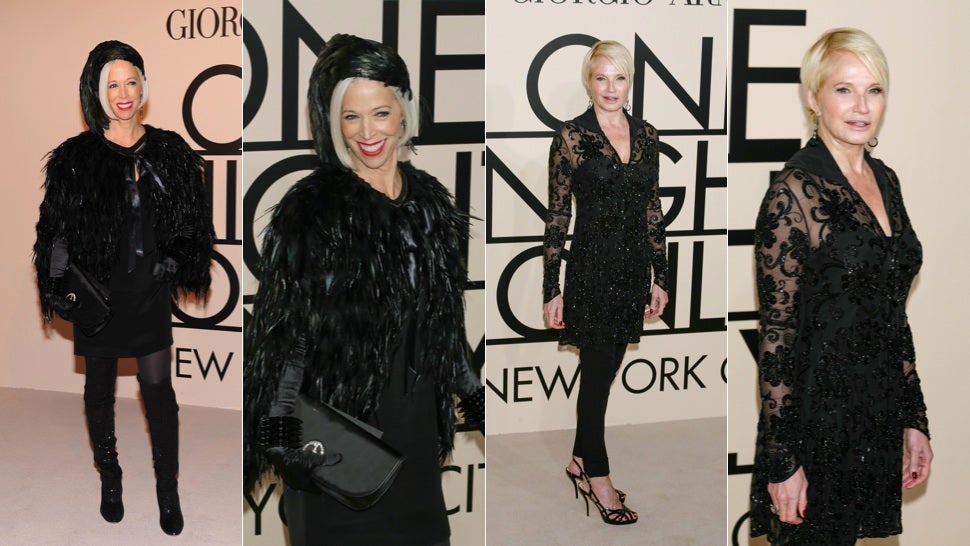 S
Showing the young'uns how to look like a million bucks: Linda Fargo, Vice President of Visual Merchandising at Bergdorf Goodman; the inimitable Ellen Barkin.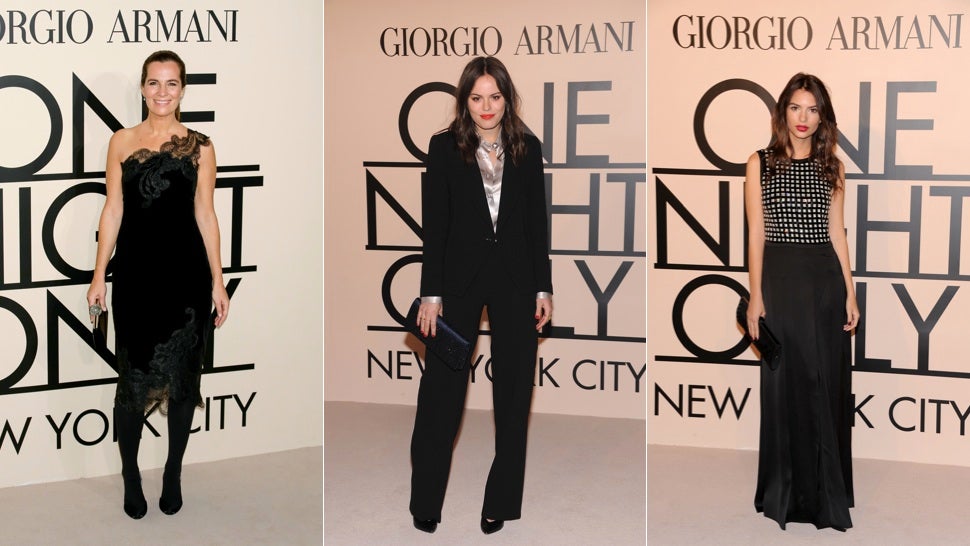 S
Black neither basic nor boring: Roberta Armani, Amanda de Cadenet, Emily Ratajkowski aka one of the naked women from the "Blurred Lines" video. Her mother wanted her to be a brain surgeon. Emily took off her top and modeled instead and landed an acting gig and now "wants to be a brand."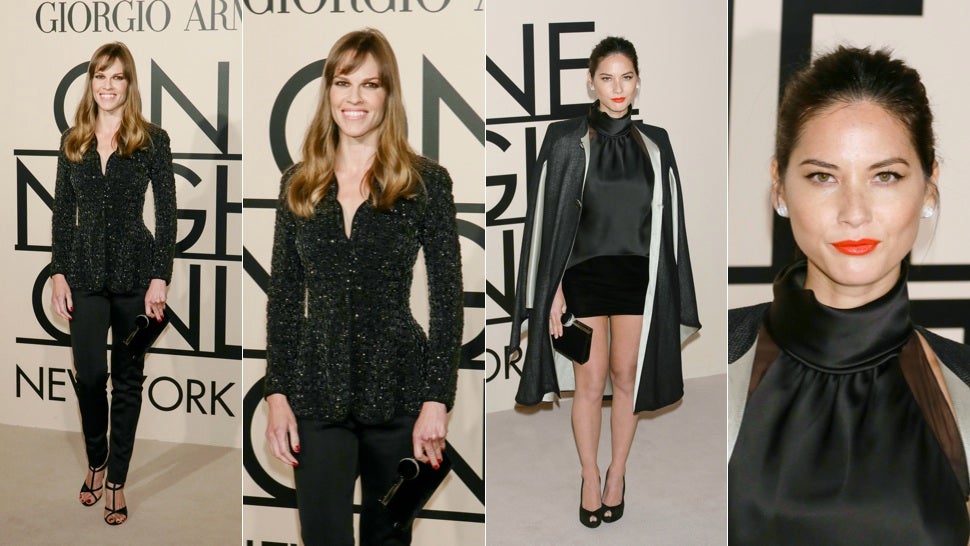 S
Playing with different textures: Hilary Swank, Olivia Munn.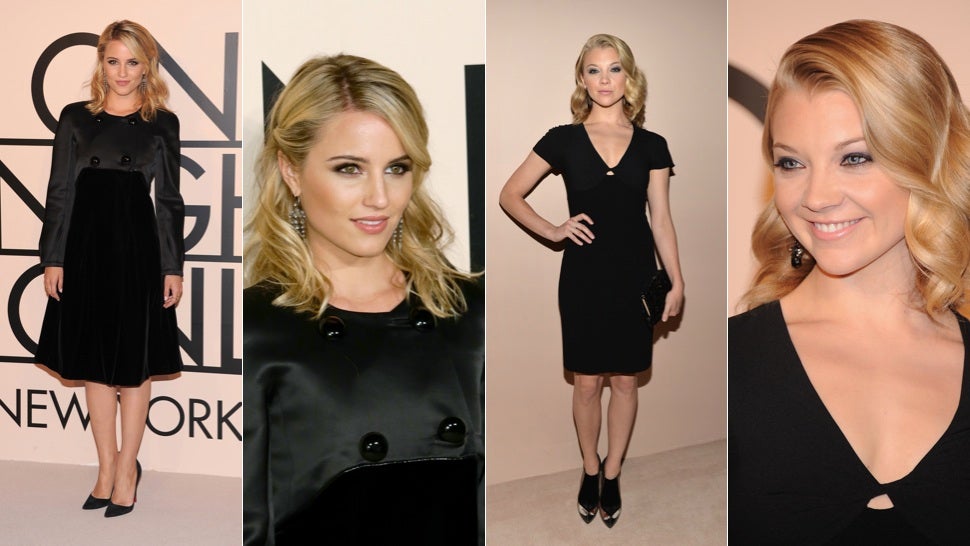 S
Dianna Agron and Natalie Dormer both wore great little black dresses.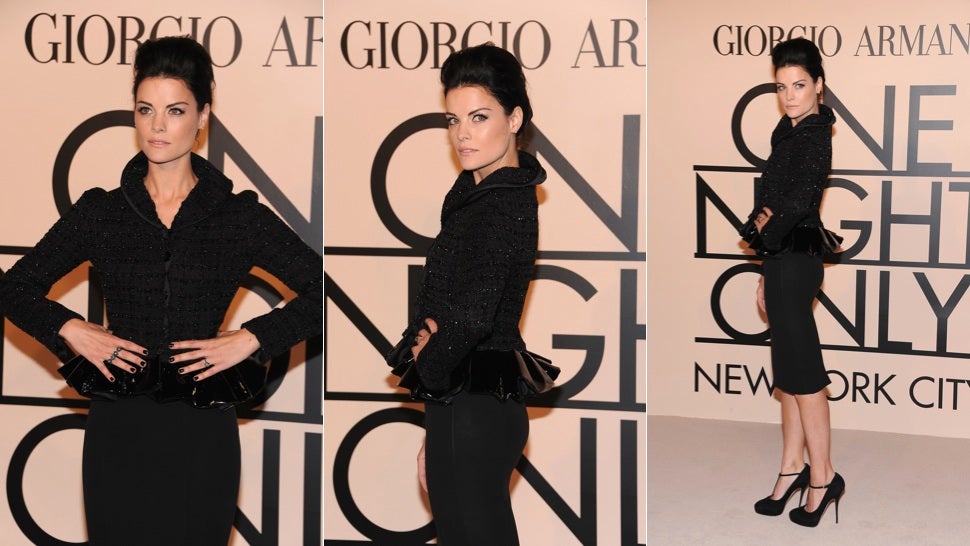 S
The peplum on Jaimie Alexander's ensemble is a tiny bit ridiculous, but everything else is so fierce — from her hair to her heels — that this is really one of the best looks of the night. She's serving Disney villain realness.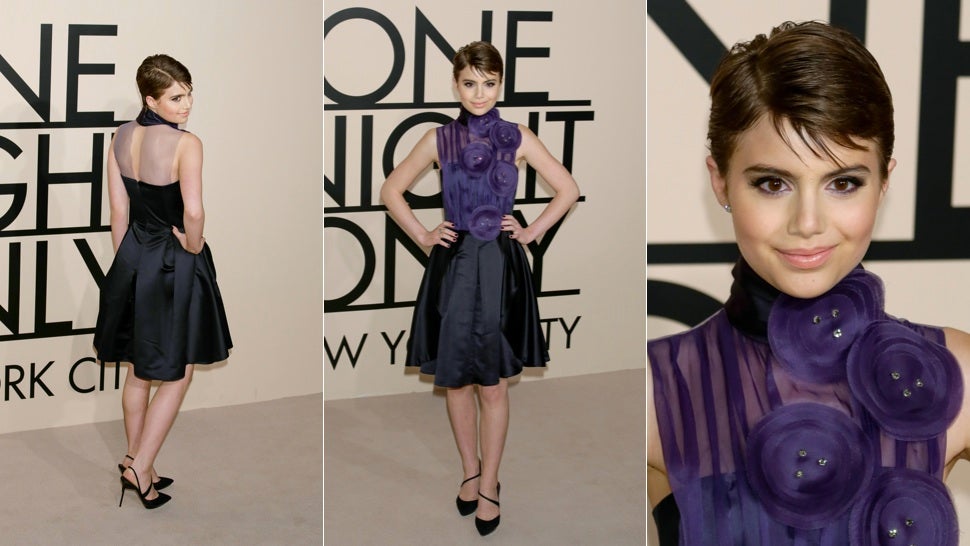 S
One of the other best looks: Sami Gayle, in a whimsically elegant little number.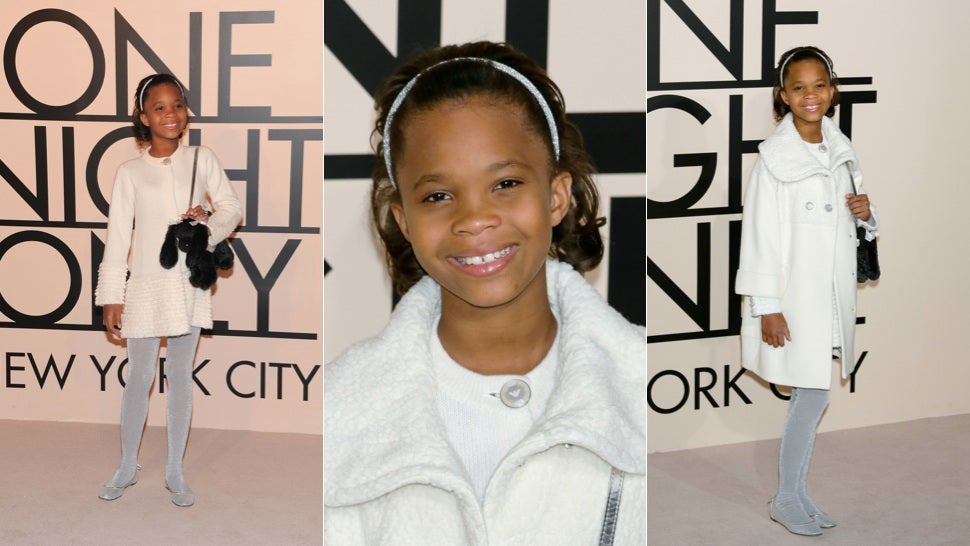 S
Props to Quvenzhané Wallis for eschewing black and sporting cozy winter white. Adorable.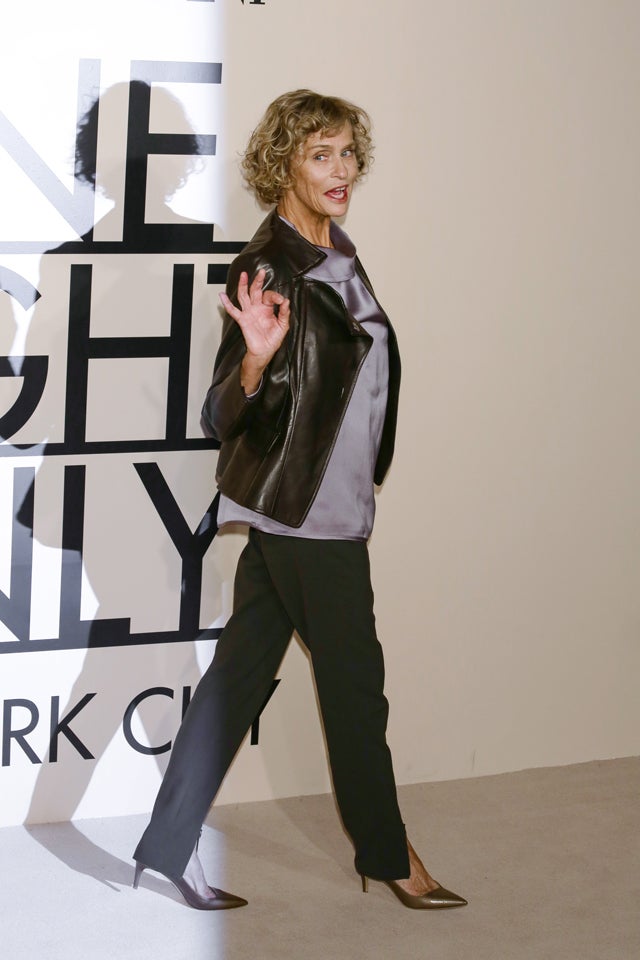 Images via Getty.