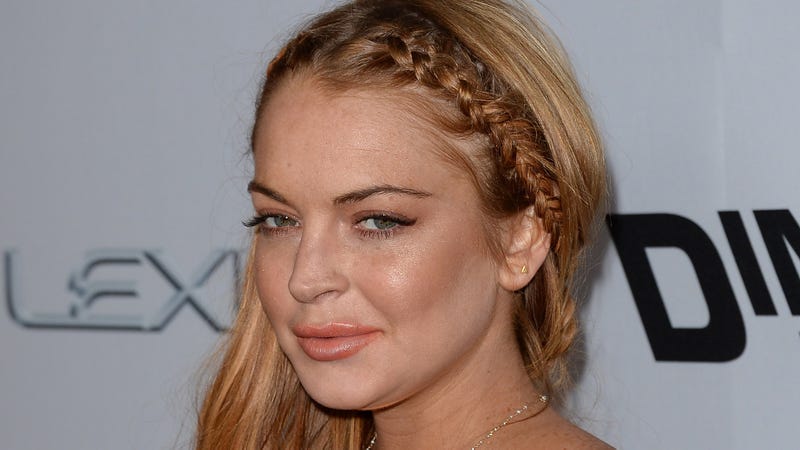 According to a source VERY VERY CLOSE to Lindsay Lohan (her butt, lol), Lindsay wasn't surprised at all by mom Dina's DUI arrest. Lindsay also thinks that Dina is a "bad influence" and has had limited contact with her since entering rehab.
"It was only a matter of time, according to Lindsay."

..."Since being released from rehab, Lindsay has had limited contact with her mother because Dina can be a bad influence on her daughter's sobriety," the source said.

"Dina will say she is the last person that has a problem with booze, but she does. Lindsay loves her mom, but she is putting herself first, and her recovery, which is a very good thing."
MEGA-SHRUG VS GIANT SHRUGTOPUS. [Radar]
Oh, and also Lindsay went to visit her mother and wore this shirt. [TMZ]
---
Russell Brand wrote a piece in the Guardian detailing his experiences at the GQ awards. (In case you missed it, this fucking amazing shit happened.) His account—with bonus Noel Gallagher anecdotes—is even more riveting than the video.