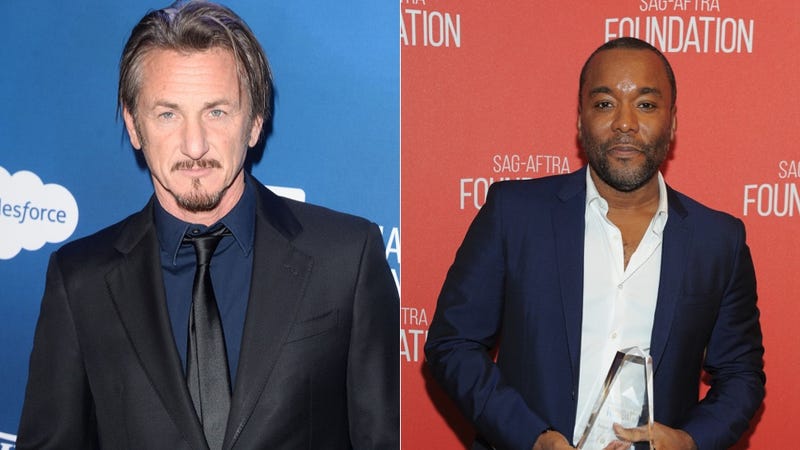 Empire creator Lee Daniels has requested to have Sean Penn's $10 million defamation lawsuit against him dismissed, calling it "bogus."
The lawsuit, filed in September, stems from an interview Daniels did with The Hollywood Reporter in which he alluded to Penn's alleged abuse against women while discussing Terrence Howard's career.
Howard, said Daniels, "ain't done nothing different than Marlon Brando or Sean Penn, and all of the sudden he's some fuckin' demon. That's a sign of the time, of race, of where we are right now in America."
Per Variety, Daniels' latest complaint invokes California's anti-SLAPP law, while shrewdly referencing Penn's role in Fast Times at Ridgemont High, stating:
Regardless of whether California or New York law is applied, dismissal is required because the core of the complaint – that Daniels wronged Penn by falsely comparing Penn to someone else – is constitutionally (to quote Penn's iconic movie character Jeff Spicoli) "bogus."
The complaint adds another creative dig at Penn by invoking the film's plot points:
Spicoli understands the United States Constitution better than Penn. For his final, oral exam in high school history class, surfer-dude Spicoli expounds upon the intent of America's founding fathers: 'What Jefferson was saying was, "Hey! You know. We left this England place because it was bogus. So if we don't get some cool rules ourselves – Pronto! – we'll just be bogus, too. Okay?"
(Kinda makes you want to revisit the movie).
To avoid being bogus, Jefferson and his contemporaries adopted the First Amendment, cherished protector of honest opinions and vigilant striker of lawsuits brought to punish and deter such opinions. This "cool rule" animates the California and New York laws that mandate dismissal of Penn's bogus claims.
Madonna, in December, denied that Penn ever abused her (Daniels' attorneys responded by citing media reports), writing in a statement: "Sean has never struck me, 'tied me up,' or physically assaulted me, and any report to the contrary is completely outrageous, malicious, reckless and false."