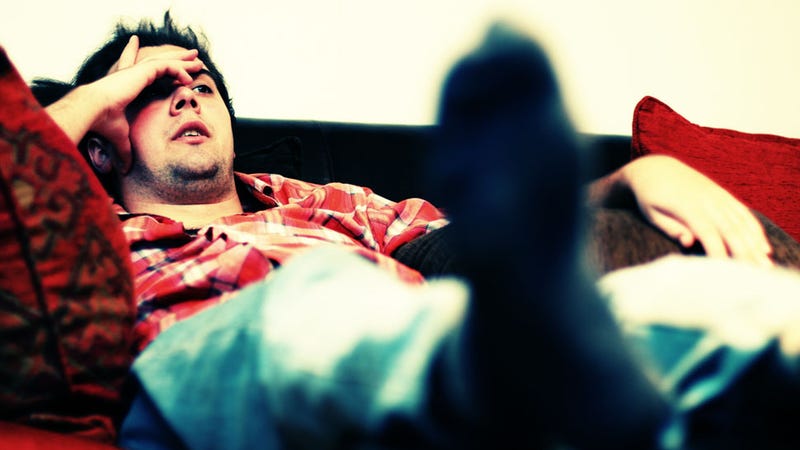 Ah, marriage: the ceremonial letting out of ye old gut once you've locked it down something permanent. According to the popular lore, studies and jokes, it is us gals who do the biggest pile-on post-nuptials, before kids, after kids, just thinking about having kids, and sometimes literally as we stride out the aisle, suddenly revealing a stash of donuts in our bouquet. But a new study says it's men who gain more after the big day.
According to a piece over at Business Insider, those long-touted health benefits of (happy) marriage might not be all they're buttered-up to be for dudes:
The scientists used data from Project EAT that monitored the diet, physical activity, and weight status of about 2,300 young adults in the Midwest. About 35% of the total sample were single or casually dating, 42% were in a committed relationship, and 23% were married.

The results suggest that married men were 25% more likely to be overweight or obese than single men or men in committed relationship. The scientists defined overweight as people having a body mass index over 25.
Previous studies have warned us that women gain more after marriage, while men gain more after divorce, though for most people, that weight gain was small and not a significant health risk. (Other prior research says men and women both gain roughly 6 to 9 pounds after getting hitched.)