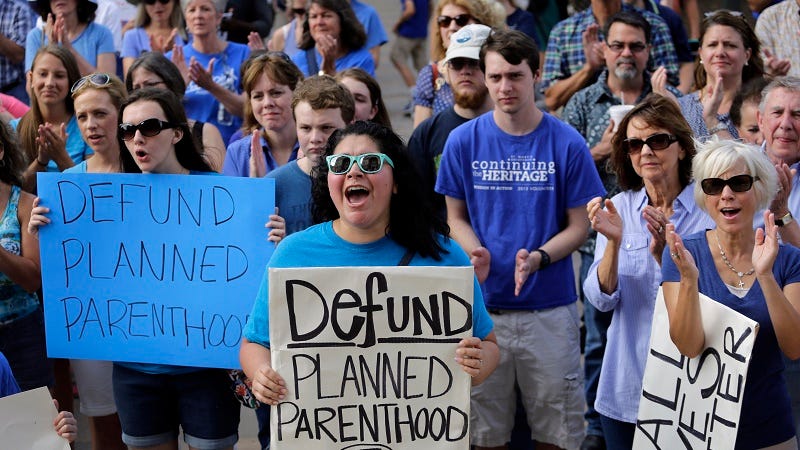 On Friday, a judge in the U.S. District Court for the Northern District of California granted an injunction against the continued distribution of secretly recorded videos by anti-abortion activists. The deceptively edited videos—portions of which have already been released—David Daleiden's Center for Medical Progress claims to show Planned Parenthood engaged in the illegal sale of fetal tissue.
The National Abortion Federation (NAF), a nonprofit representing abortion providers, accused the Center for Medical Progress and its founder, David Daleiden, in a lawsuit last year of illegally infiltrating and recording its private meetings.

San Francisco federal judge William Orrick last year issued a temporary order prohibiting the distribution of the videos, which he extended on Friday until the litigation is over. Orrick said he reviewed the videos and found no evidence of criminal activity by NAF members.
Orrick said in his decision:
Critical to my decision are that the defendants agreed to injunctive relief if they breached the agreements and that, after the release of defendants' first set of Human Capital Project videos and related information in July 2015, there has been a documented, dramatic increase in the volume and extent of threats to and harassment of NAF and its members…

It should be said that the majority of the recordings lack much public interest, and despite the misleading contentions of defendants, there is little that is new in the remainder of the recordings. Weighed against that public interest are NAF's and its members' legitimate interests in their rights to privacy, security, and association by maintaining the confidentiality of their presentations and conversations at NAF Annual Meetings. The balance is strongly in NAF's favor.
A lawyer for the Center for Medical Progress said that they expected the injunction to be granted. In a statement issued yesterday, Vicki Saporta, NAF President and CEO, said, "There's no denying that the fraudulent campaign launched by the defendants has put abortion providers at risk." Saporta added that the NAF was "grateful" for the injunction, "which will help protect the safety and security of our members."
The injunction is the latest blow for Daleiden and the CMP. Earlier this month, a grand jury in Texas indicted Daleiden and associate Sandra Merritt for "tampering with a governmental record." Daleiden was also indicted for "prohibition of the purchase and sale of human organs."