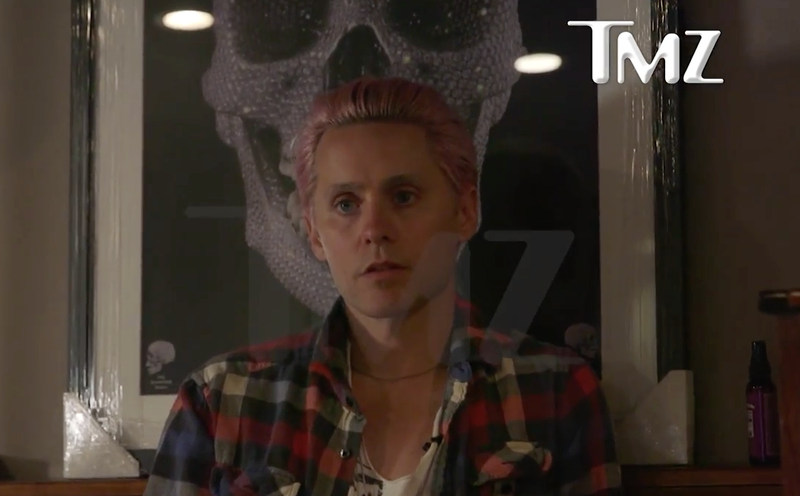 Jared Leto is having a rough couple of months. On top of being referred to as "the Suicide Squad actor"—because that was, unfortunately, the last film he was in—Leto just lost the lawsuit he brought against TMZ for publishing footage of him dissing Taylor Swift.

The videographer, Naeem Munaf, filmed Leto listening to Swift's 1989 (for inspiration, according to TMZ) and weighting its demerits in his home studio last September, then, using a pseudonym, sold the footage to TMZ for $2000.
It's a pretty good little video. At the end of it, Leto says of Swift, "Fuck her. I don't give a fuck about her." This is what got him in hot water. But possibly more embarrassing—or endearing or boring, depending on your point of view—are the clips of Leto enjoying Swift's music ("I like this verse, actually") and joyously misapprehending her lyrics ("Starbucks lovers?!"). No comment on his state of dress hasn't been made before, and he was in his own goddamn house, so I'll refrain.