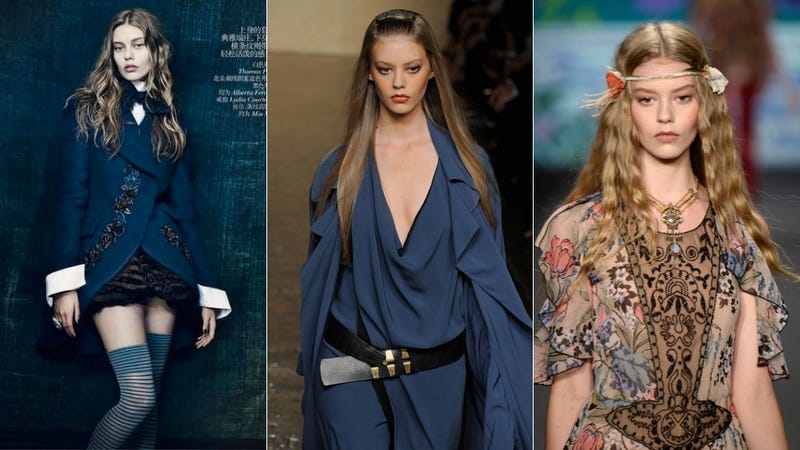 Yesterday, New York Governor Andrew Cuomo signed legislation that categorizes fashion models under the age of 18 as "child performers." This could have an impact on how designers hire models when fashion week rolls around again in February.
As Eric Wilson writes for the New York Times:
Many designers will most likely be discouraged from using extremely young models in their shows because of the requirements of the law, including limits on the number of hours those models can work, as well as how late and how often then can be used. While there has been a trend in the last year of hiring more seasoned models (meaning those in their early 20s) after criticism of the modeling industry in recent years, it is still normal for most models to start their careers well under the age 18. The Council of Fashion Designers of America has urged its members to set a minimum age of 16 for runway models.
Ondria Hardin, pictured above, made waves last year: She became the face of Chanel and walked in quite a few runway shows. She was 15 at the time. During New York Fashion Week, Hardin was in runway shows for Anna Sui and Donna Karan; she was also in Marc Jacobs last show for Louis Vuitton during Paris Fashion Week. She's not the only underage model getting work — Vogue Japan shot an editorial with a 14-year-old model last year; and last year during fall fashion shows in NY, photographer David Urbanke tweeted, "I've stopped counting the number of underage girls I've photographed that have walked shows this season."