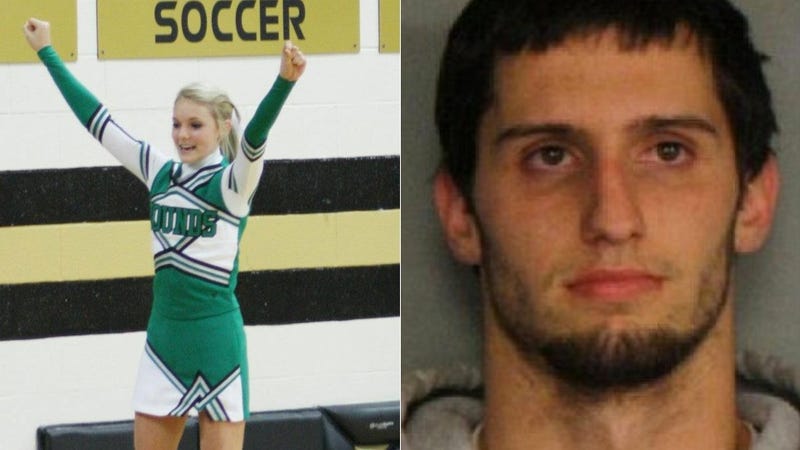 The worst and most frustrating story you'll read about rape in America this week took place in Maryville, Missouri. It involves two young teenage girls who were raped by high school football players while drunk. One was left abandoned in freezing temperatures on her front lawn, passed out. Her rape was videotaped. And that's just the beginning.
In an incredibly well-researched story in the Kansas City Star, Dugan Arnett outlines how 14-year-old cheerleader Daisy Coleman (whose name appears in the story with the permission and cooperation of her family), her unnamed 13-year-old friend and their families came find that their lives had been slowly demolished by one horrible night. In January 2012, 17-year-old Matthew Barnett (the grandson of Republican representative Rex Barnett) allegedly raped Coleman, as another unnamed boy, a friend of Barnett's, did the same to Coleman's friend. Barnett's friend Jordan Zech taped the events. Daisy was left on her family's porch, barely conscious. The evidence, according to the sheriff's office, all supported the claims of the young women. But two months later the case was dropped; prosecutor Robert Rice said the rape kits, interviews and Zech's admission that he deleted the video from that night were not enough to convict Barnett of sexual assault and endangering the welfare of a child. Nor was it enough to convict Zech of sexual exploitation of a child.
Despite the dismissal, Coleman's mother and family continued to seek answers and push for justice. That meant that they were harassed, both in real life and on social media (the hashtag #jordanandmattarefree was started by Barnett and Zech's friends to celebrate). Daisy was kicked off the cheerleading team "for her role in the night's events," Arnett writes. And yet at least one of the boys' families have said that they want an apology for what their son has been through.
Law enforcement officials that were involved have strong opinions about the case. Sheriff Darren White says there's "no doubt" a crime was committed but that Coleman needs to move on:
"We did our job," he says. "We did it well. It's unfortunate that they are unhappy.

"I guess they're just going to have to get over it."
A Change.org petition was started last year that asked Attorney General Chris Koster to investigate why the case was dropped, but his office said they "didn't have the authority to review Rice's decision." Rice has said of the boys, "They were doing what they wanted to do, and there weren't any consequences. And it's reprehensible. But is it criminal? No." He also told KCUR last year:
You make your decision based on what you know and based on what you can prove, and, you know, I sleep well at night knowing I did the right thing.
Is Maryville the new Steubenville? (It's worth noting that the Maryville incident actually occurred earlier in 2012 than Steubenville.) The details of both cases all strikingly similar: Teen drinking. Football players in a small town. Alleged rape and sexual assault caught on video. Twitter and Facebook harassment. The Steubenville case drew mass attention in large part due to the efforts of the internet vigilantism of groups like Anonymous. The group has now gotten involved in Maryville taken over the #jordanandmattarefree hashtag for their own use: