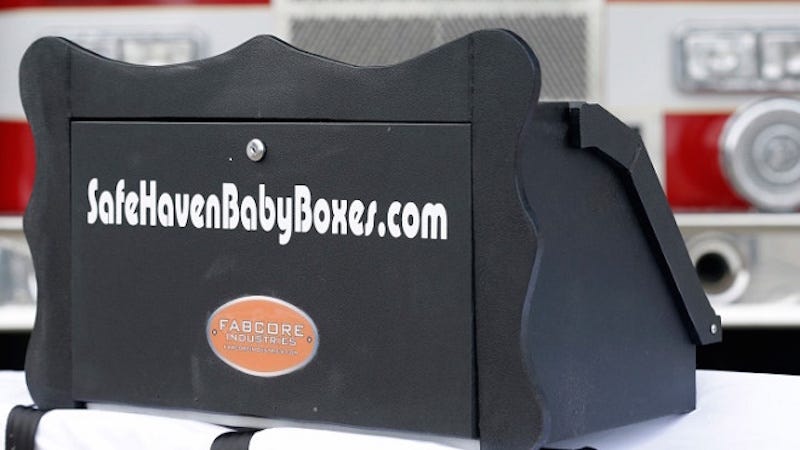 In February 2015, Indiana's House unanimously passed approving baby boxes, climate-controlled boxes that function a bit like incubators where unwanted newborns can be safely left. The proposal passed earlier this year, and, late last month, baby boxes began to be installed throughout the state.

The baby boxes allow mothers to anonymously abandon unwanted newborns in an ostensibly safe and humane way. Once placed in the padded, heated box, the front door of the box locks, assuring safety. The boxes also feature an alarm that alerts the appropriate first responders so an infant's time in the baby box would be as short as possible.

Indiana's baby boxes are legal under what's commonly called "safe haven" laws that allow for parents to abandon an infant at approved locations without legal repercussion. All 50 states and the District of Columbia have safe haven laws. Casey Cox, the Indiana House Representative who introduced the baby box bill, said that the boxes are a natural extension of the safe haven ideology, but allows parents to act in total anonymity.