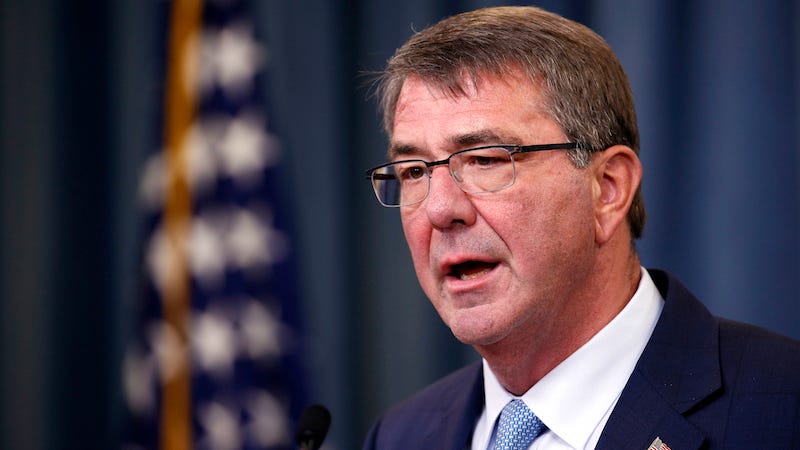 Defense Secretary Ash Carter announced Thursday that the military will allow transgender service members to serve openly in all branches of the armed forces. The decision ends the long-standing ban.

"This is the right thing to do for our people and for the force," Carter said in a statement. "We're talking about talented Americans who are serving with distinction or who want the opportunity to serve. We can't allow barriers unrelated to a person's qualifications prevent us from recruiting and retaining those who can best accomplish the mission."

The decision has been nearly a year in the making. Last July, Carter launched a study group to examine the ban. He also changed the rules about discharging troops diagnosed with "gender dysphoria," requiring that the decision to discharge by cleared by top Pentagon officials. Previously, troops with "gender dysphoria" were medically discharged, a decision that effectively ended their careers.