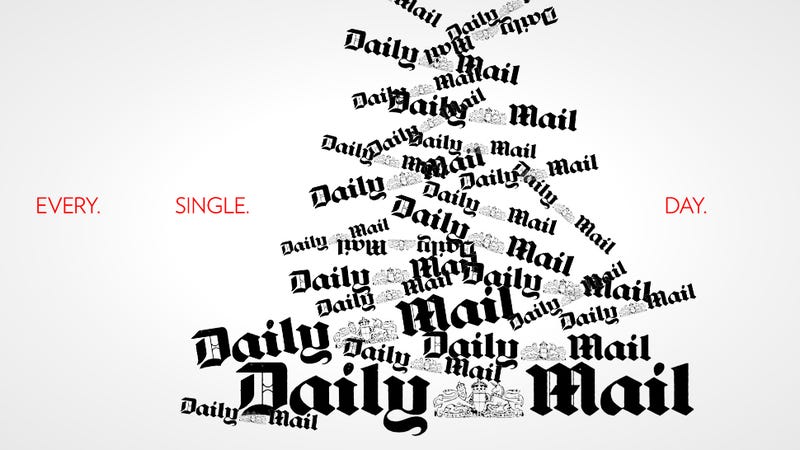 I need to make an announcement regarding my credibility as a potential future professional woman and as a human being capable of empathy. I read the Daily Mail. Every single day.
That feels good to say. I once admitted that I read the Daily Mail (or "DM" as us regular readers call it) to a lawyer friend of mine, and she scoffed so hard I thought she broke her jaw. "Why don't you just read The Independent?" she scoffy scoff scoffed. Why don't I read The Independent?! Who am I, some fancy prince? A wise little lord parading around in my tailcoat and cravat, filling my elegant mind with news of the day? No. No, ma'am. I AM A MONSTER.
I'm admitting this to you now because I know I'm not the only one who suffers from this particular affliction. I want you fellow DM beasts to know you're not alone. But guys, that website is awful and we should probably stop reading it. We have to stop reading it! I can't stop reading it. Why can't I stop reading it?
DM represents everything that a self-identified feminist and crusader for social justice ought to despise. DM snarks harder than anyone in the game. Everyone is either too fat or worryingly thin. The site makes sure to point out when someone is gay, lesbian, or transgender, almost delightedly so when that particular detail provides no relevant context to the story. Female celebrities don't just go to events, they flaunt their lady bodies all over the red carpet! In DM's universe, body parts are shoved in, spilled out, flashed, or displayed.