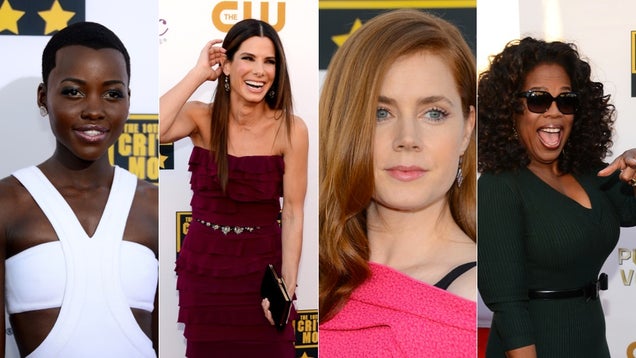 S
Last night the Critics' Choice Awards — which are meant to honor the best in film — took place in Santa Monica, CA; scores of the biggest names in film descended upon the red carpet dressed in finery. For some reason, everyone was wearing sunglasses and laughing. I guess that's what you do when you're famous? Who knows.
Let's have a look: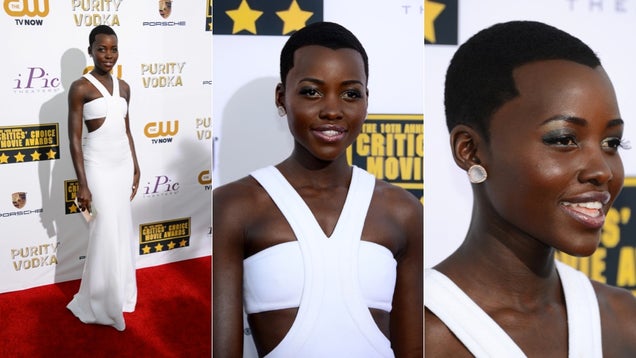 S
Obviously we still start out with Lupita Nyong'o, who, once again, was the best-dressed. She looks perfect. The dress is custom Calvin Klein. Calvin Klein is very lucky that Lupita exists.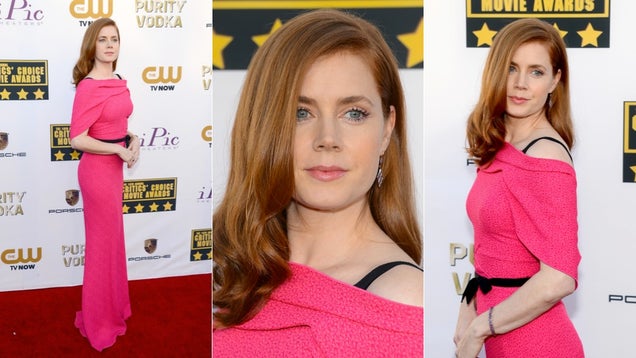 S
Amy Adams opted for a bright pink form-fitting Rouland Mouret gown with a lil' capelet.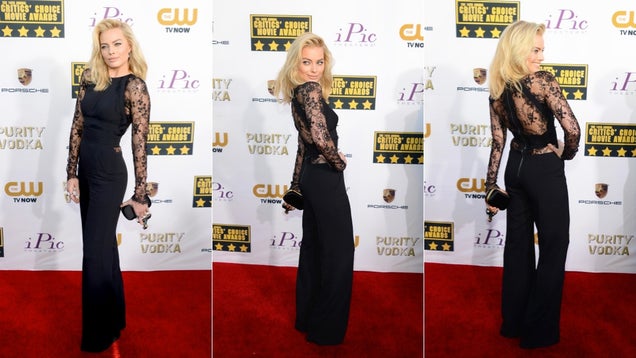 S
Margot Robbie wore a formal jumpsuit by Elie Saab. It's not that exciting — but, again, it's a fashion jumpsuit, so the world is pleased.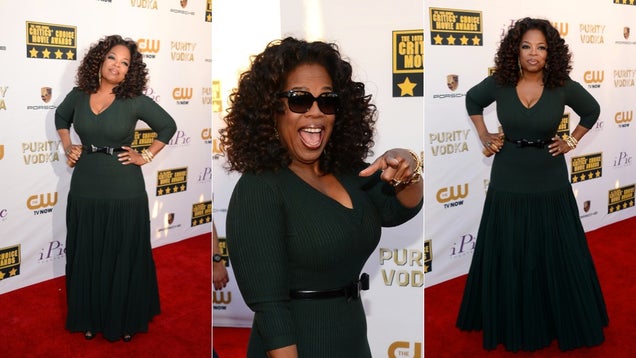 S
HOW GOOD DOES OPRAH LOOK? I would be making her expression in the middle image all night if I looked half as glorious as she did. She's wearing Azzedine Alaia.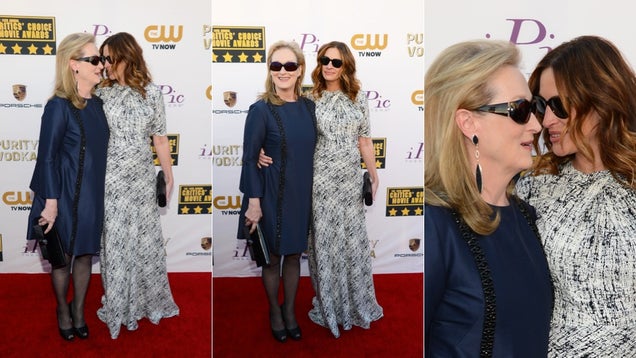 S
Oprah wasn't the only person to have so much fun on the red carpet with sunglasses on: just look at Meryl Streep and Julia Roberts. This is the sight that greets you at the entrance to heaven.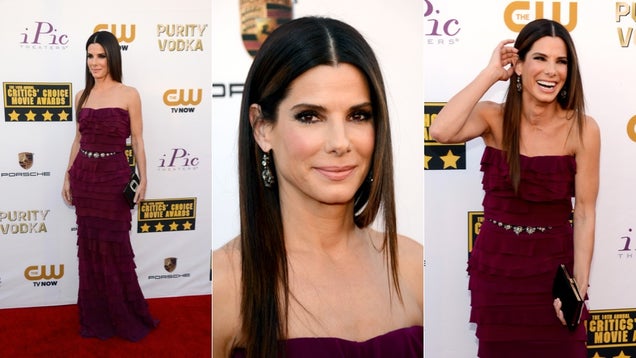 S
Sandra Bullock looked extremely elegant in a ruffly berry-hued Lanvin gown. I'm not totally crazy about the look (again, it's not the most exciting choice in the world), but it's quite stunning on her.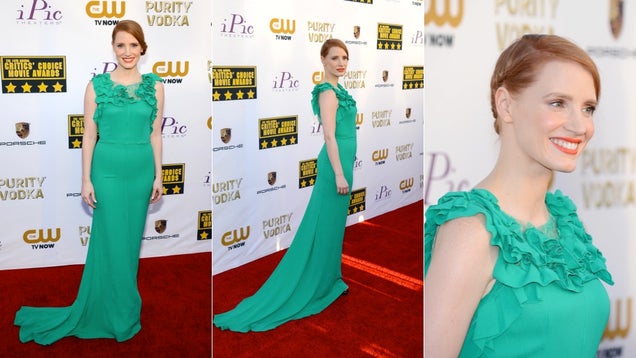 S
Jessica Chastain, whose red carpet style is normally so on-point, wore a rather meh Nina Ricci dress. Its neckline is covered in limp ruffles, and the waistline is in an awkward place. The color is great on her, though.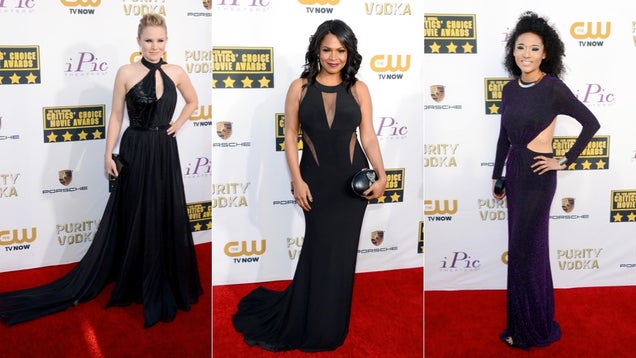 S
Some good: Kristen Bell, Nia Long and singer/songwriter Judith Hill in dark, slinky gowns with bold cut-outs.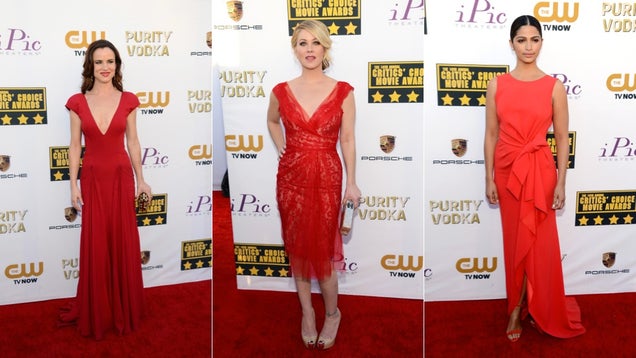 S
Radiant in red: Juliette Lewis in a show-stopping Zac Posen dress with a very plunging neckline, Christina Applegate playing it a bit safer in Marchesa, Camila Alves looking very elegant in a more subdued hue.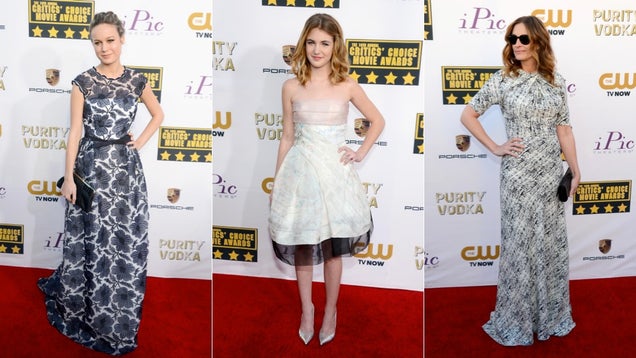 S
On the meh side: Brie Larson in Escada; Sophie Nelisse, whose dress is a little too precious; Julia Roberts in a malfunctioning-.gif-print.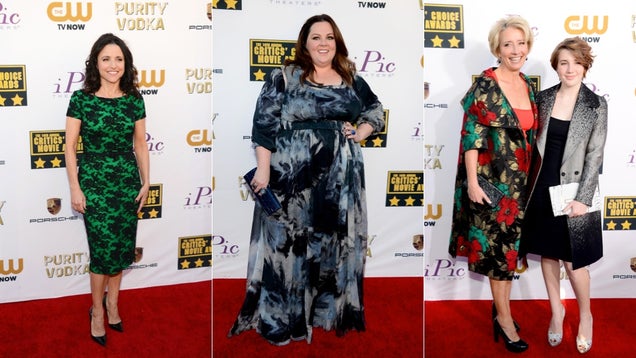 S
In bold patterns: Julia Louis-Dreyfus; Melissa McCarthy; Emma Thompson looking like the platonic ideal of Emma Thompson in a big, fun coat.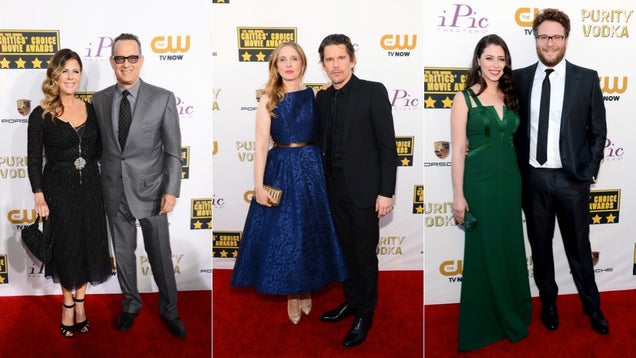 S
Couples! The venerated Tam Honks and Rita Wilson; Julie Delpy and Ethan Hawke; Lauren Miller and Seth Rogen.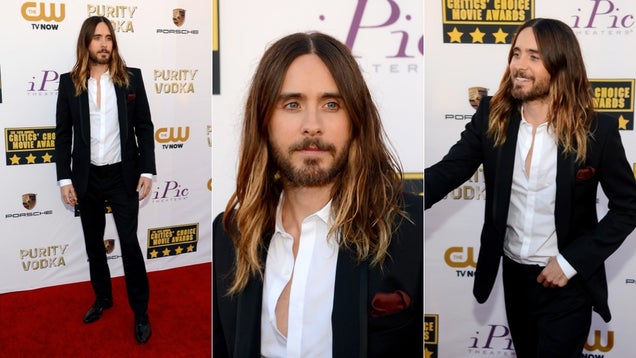 S
Here's Jared Leto looking more like a magician than you could have ever hoped.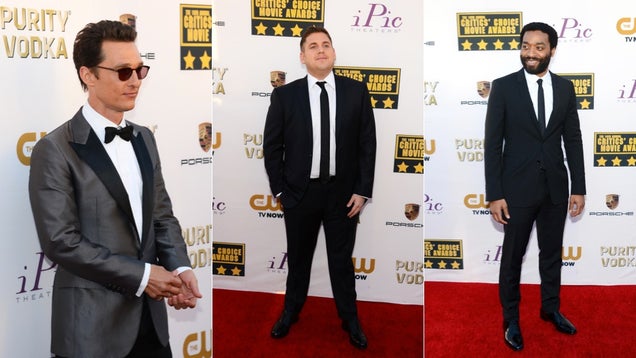 S
Matthew McConaughey also wore sunglasses on the red carpet; Jonah Hill wore a very standard suit; Chiwetel Ejiofor wins Best Looking In Suit, a very important award I just invented.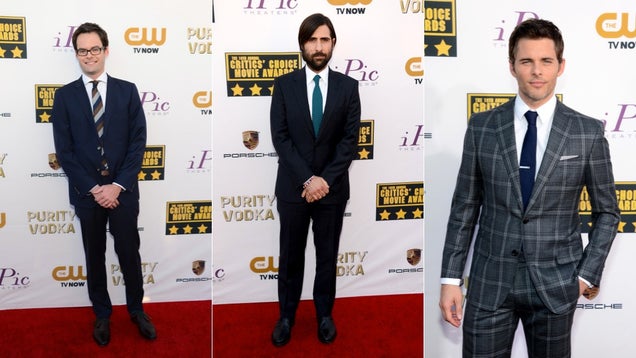 S
OooOooH, look at these wacky ties and/or suits! Bill Hader in stripes; Jason Schwartzman in teal; James Marsden in plaid.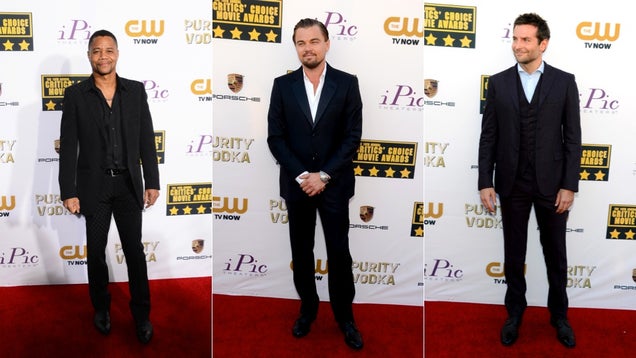 S
Looking more casual, here we have Cuba Gooding, Jr., Leonardo DiCaprio, who just rolled out of his cigar-smoking chair, and Bradley Cooper. Bradley, you are so handsome and talented, but you look like a big nerd when you wear your shirt like that.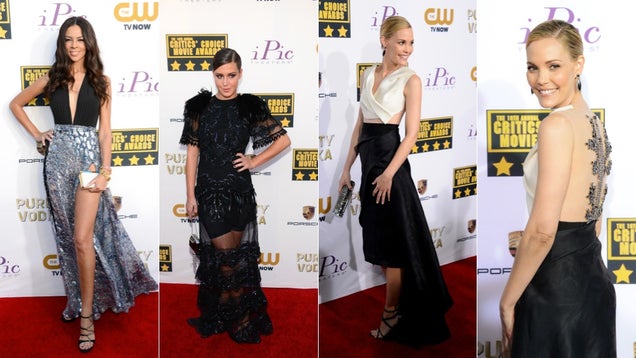 S
Aaaaaand the bad: Terri Seymour in silver snakeskin (noooo); Adèle Exarchopoulos looking like a conceptual crow-demon in Louis Vuitton; Leslie Bibb wearing an alien growth on her spine and elaborate tape as a shirt.