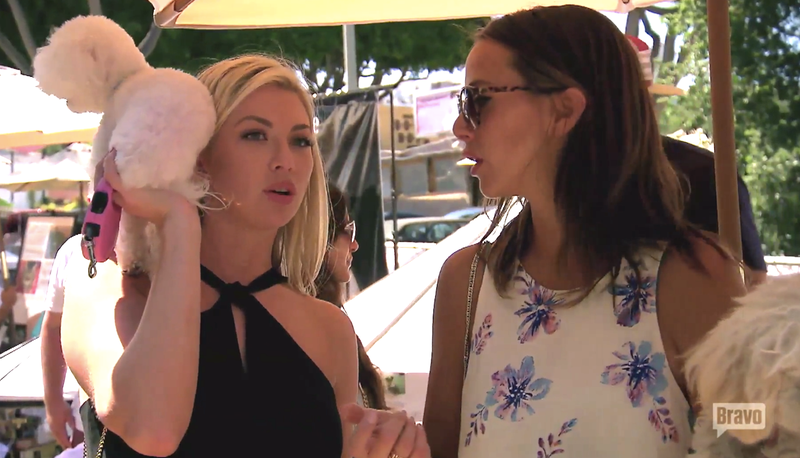 It's hard to find something to watch right now that can adequately distract my anxious brain from the brisk totalitarian takeover of the United States of America. TV shows can only do so much, you know? Even 30 Rock, a universal last-ditch balm for dark times, feels like a painful reminder of a more rational universe. Luckily, Vanderpump Rules is back on air, and it is blissfully free of logic.

Vanderpump Rules, if you haven't heard me and my colleagues yammering about it for the past two years, is a Bravo reality show about a group of incestuous servers at West Hollywood restaurant SUR (Sexy Unique Restaurant). Thus far, Season 5 can't compare to Pump Rules' humble beginnings, when the cast members weren't married or botoxed or famous on Instagram yet, and their miseries and triumphs were more chaotic and real—but the general formula still works, at least for my purposes.
One week ago, before a half-rotted cantaloupe was elected President of the United States, I wondered why the cast of Vanderpump Rules couldn't do interviews with me about the election. This week—although we can assume, with relief, that they aren't thrilled—I don't mind so much. It's just as well that I don't know exactly what Scheana Shay thinks about President-Elect Donald Trump, because I'm watching this show so I can pretend, for a mere 45 minutes, that he doesn't exist. I want them to stay inside their shitty West Hollywood bubble. I want them to keep getting lip injections and getting blackout drunk and talking behind each others backs for all eternity while the world burns outside.