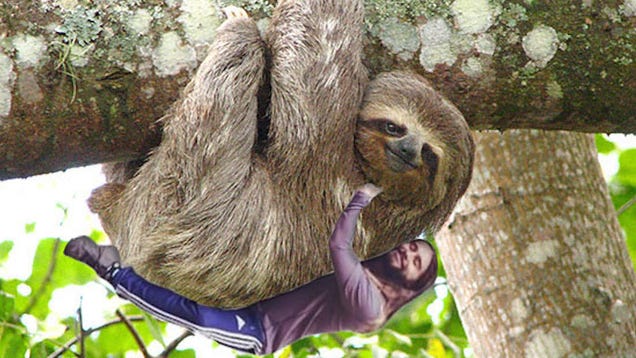 Recently Jared Leto, like any other self respecting forest spirit with internet access posted a picture of himself hugging a tree on Instagram. And of course, the internet just ran with it. Ran and ran and ran with #JaredHugginLeto.
Here's the original:
And away we go:
#JaredHuggingLeto comforting severus snape :) hahah @JaredLeto #HuggyJ pic.twitter.com/uiUmbRHRhM

— Adryana ▲ (@Adri_dream) July 12, 2014
Of course Mr. Bean.
@JaredLeto having a ride with @MrBean #JaredHugginLeto pic.twitter.com/8W74OD0HOp

— The Echelon Empire (@EchelonEmpire) July 11, 2014
Cumberleto.
Oh internet what would we do without you?
Lead image via Tumblr.