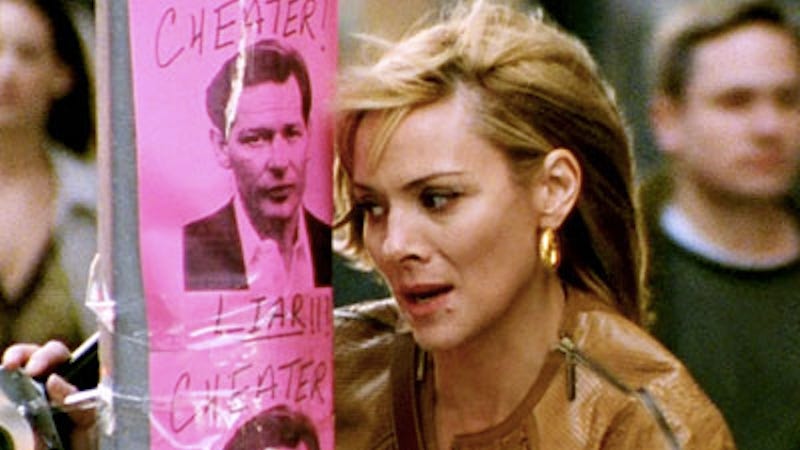 Welcome to Pissing Contest, a weekly story sharing circle for the the ass-draggiest time of the afternoon on the ass-draggiest time of the last day between you and the weekend. Every week, we'll provide a prompt, you'll share stories, and we'll pick a winner that's featured in the next week's post. It's like a pyramid scheme of outdoing each other!
Some time ago in a distant city, I was getting brunch drinks with a friend when a man walked in whom I recognized. I'd been introduced to him before, more than once, but he'd always forget that we'd met. He was with a visibly pregnant woman, and it was obvious the two of them were romantically involved. The last time I'd seen him, weeks before, he'd been making out with another, much younger woman at a night club. She had been wearing his tie around her neck.
I told myself that maybe what I thought I was seeing wasn't what I was really seeing. Maybe the pregnant woman he was holding hands with and kissing on the mouth wasn't his wife? Maybe they had an open thing going on? Maybe the pregnant woman and the man had broken up, he'd gotten his jollies with the younger woman at the night club, and then the two had reconciled? A lot could be going on, right?
Catching a person doing something that looks a lot like cheating — whether it's on you or on somebody else — is an experience you don't forget. Today, we're going to talk about that. Did you catch someone cheating on you? Cheating on your friend? Cheating on a stranger? What happened? Did it look anything like this?