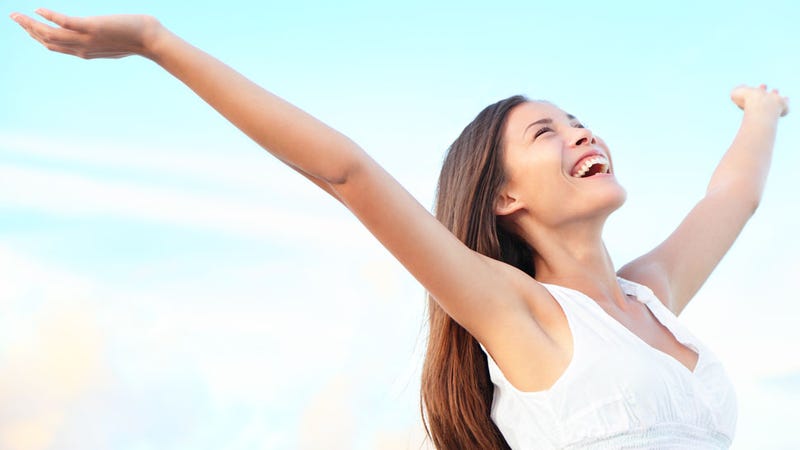 Confession: Don't be jealous, but I am totally fine with my armpits. Call me an arrogant rube, call me body-shame ignorant, but prior to the Dove campaign to beautify the pits, I didn't even know I was supposed to hate them. Now I refuse to hate them so that I might one day grow to love them — that's what passes for backbone in this country. I will remain stubbornly totally fine with them forever because you can't make me not.
To be clear, Dove has instructed us to love our pits, not hate them. Our pits been gettin' a raw deal, ladies! But there's a step missing in this message, no? In order to accept the premise that our armpits need loving, we have to believe that they are currently unloved or somehow neglected. I'd say given that most women probably wash, shave, and deodorize their pits on the reg in this country (at least as far back as the year 1915, alongside the appearance of sleeveless dresses), pits are getting EXACTLY the amount of attention they require, prolly even more than required.
So I ask you: Doesn't loving a thing you never thought needed love require looking at the thing, seeing plain as day its awful grotesqueness, and then deciding, nay, learning to like it one desperate, clinging step at a time? Because count me out.
It feels very much like they've started a conversation literally no one was having, only to rush in with a solution to the problem we didn't have. Now I'm not saying they are wrong when they claim the term armpit is a pejorative — calling a place the armpit of a place is the stinky not-awesome part of a place — surely we can all agree on that. But that is a world apart from some general idea that women are walking around, pits hung in shame, in need of some TLC-on-pit action. (Yes, everyone feels bad when they sweat a bunch in inappropriate settings, but that's a different issue, one deodorant has long tackled.)