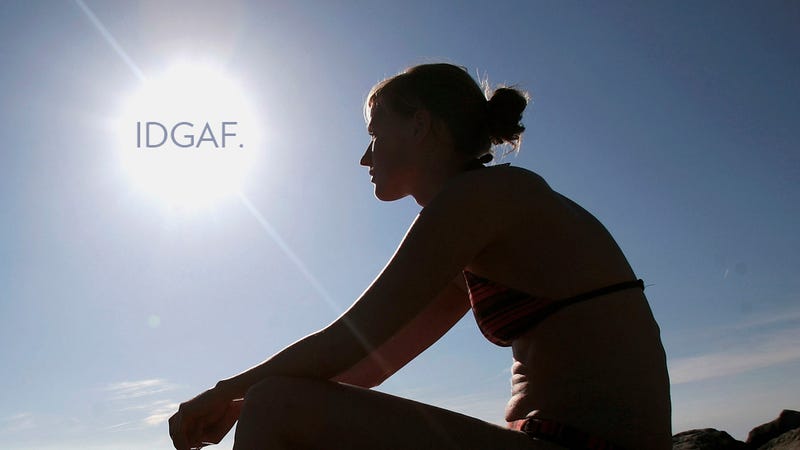 I will open this article with my new favorite platitude to bellow at strangers in an attempt to foster a feeling of community: IT IS SO HOT, SERIOUSLY, IT IS VERY HOT. I am barely emotionally equipped to deal with it. According to my tireless research, I've found that the best psychological method for dealing with the heat is to drag your quivering sweaty lump of a body between various air conditioned locations, all the while sort of moaning my new catchphrase (to reiterate, "It's so hot") to any human being you encounter.
But what of your appearance? During these torrid summer months, the battle to not resemble a dripping piece of meat with a cheap wig glued to it is fairly futile — especially now that we, like the big bunch of lovable idiots we are, have done possibly irreversible damage to the climate that we like to further augment by blasting our air conditioners all the time and letting our dogs watch the dog TV network while we're at work.
Even though our continent has basically been transposed into the seething fires of Mount Doom, we bewigged meats are still subject to ridiculous social pressures to look a certain way. Just as we expect the miserable, sweaty men of America to sheath their entire legs in fabric under the guise of "dignified professionalism," we have certain cosmetic expectations for women. Such as: you can't trundle around in a sweat-created version Johnny Depp's Tonto makeup no matter how lazy you are, you can't let your swamp-boob get the best of you, and you must heed the imperative to CONQUER HUMIDITY AND FRIZZ. The best way to do this is to master "chic summer hair": gentle beach waves! "Goddess braids"! Formulas that contain a specific polymer that adds shine and keeps your finished style from frizzing out!