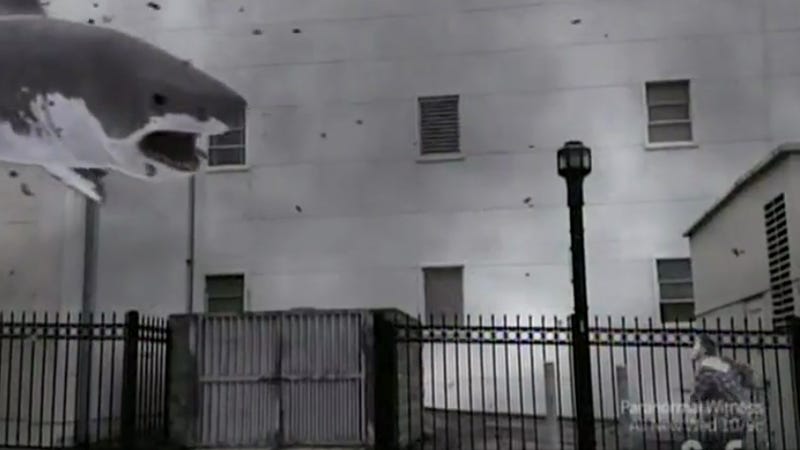 YO, SyFy! Up top! Big week for you guys! I think we can all agree that Sharknado was a massive hit—I mean, I don't know if anyone actually watched it, but that chainsaw gif was ace, and we all had a lovely time riffing on Twitter. But what do you do next? How do you top Sharknado and Ice Spiders and Mongolian Death Worm and Komodo vs. Cobra and Chupacabra vs. the Alamo (starring Erik Estrada!) and—my personal favorite, the reason the alphabet was invented—Mansquito? I totally understand if you're feeling a little lost right now.

But DON'T FRET, BRO. I put on my thinking cap (pro bono!) and came up with some SyFy Original movie titles for you. There aren't any plot synopses or whatever, because, let's face it: nobody actually watches this shit to find out what "happens." We're just in it for the puns and the hashtags and the Steve Sanders.

So go nuts! YOU'RE WELCOME. (Casting note: All of these movies will star Ian Ziering.)

Dragun
Tagline: Part Dragon, Part Gun, All Ticked Off.

Global Parming
Tagline: SAY CHEESE, MOTHERFUCKERS.

Pelicannibals
Tagline: Who Ate All the Pelicans?

Deep Blue Pee
Tagline: See, It's Like the Ocean, but It's Pee.

Brainstorm
Tagline: Mommy, Why Is the Sky Gray?

Red Tide
Tagline: Bivalve or DIEVALVE?