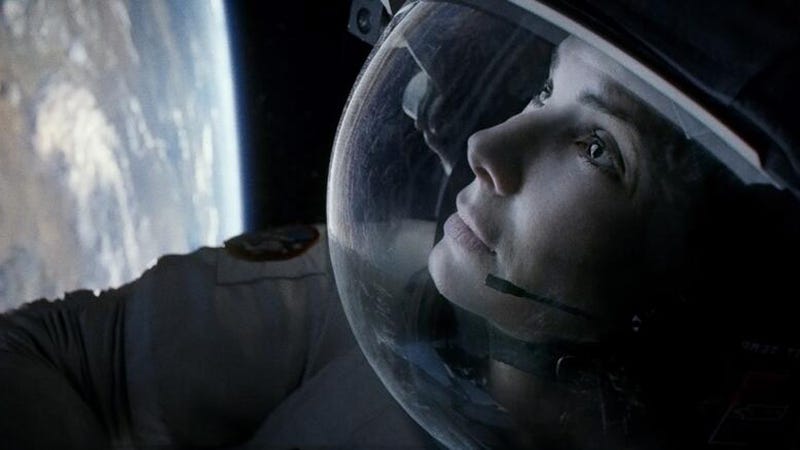 Gravity was the number one movie in the country — actually, in the world — this weekend, and is breaking all kinds of records for non-holiday box office holding power.
Variety notes that thus far, the film has grossed more than $190 million — $68 million of which is from overseas box offices. This success is notable, but even more so because it's earned by a film with a woman in the lead role.
That said: Even though the movie is wildly successful, some of us didn't love it.
Dodai and Madeleine went to separate screenings of Gravity. Below, a discussion. There will be spoilers. You have been warned.
Madeleine: GRRRRRRRAVITY
Dodai: Yes.
Madeleine: Was the moral of the movie "don't go into space"? Because I already knew that going into space was crazy before I went in.
Dodai: I think it was: If you're a doctor you can fly American, Russian or Chinese rockets.
Madeleine: Right, even if you're a doctor who's failed every spaceship simulation you were ever put in.
Dodai: Also that George Clooney always saves the day. Always.
But! It was the number one movie in the country for two weekends in a row!
Madeleine: And deservedly so. I think I said something like, "What a feat of modern cinema" when I was leaving the cinema. (Side note: don't get too impressed, but Hank Azaria was in my theater.)
Dodai: It's the "best-ever non-weekend" hold on the box office or whatever.
Madeleine: And it starred a lady no less!