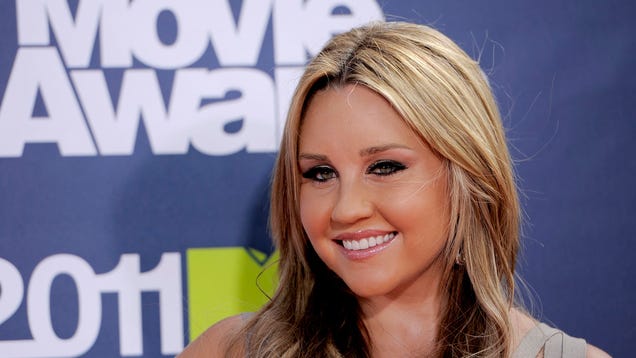 Good news! After a lengthy hiatus, Amanda Bynes stopped by Twitter to say hello and spread some love:
Hi everyone! I'm busy studying at @FIDM but I want to say I love you to my fans! Xoxo Amanda

— amanda bynes (@amandabynes) March 1, 2014
A lot of her previous Tweets have been deleted, and her Twitter bio now simply lists "fashion student." Bynes started taking classes at the Fashion Institute of Design and Merchandising in Irvine, CA, in January, having finished her time in rehab late last year, and has been keeping pretty low-key. Here's to continued wellness!
Image via AP.