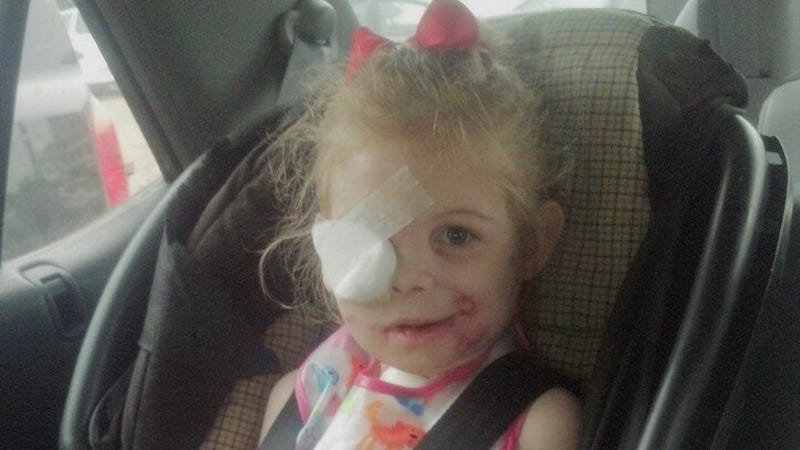 According to anonymous sources, there is a mountain of evidence that proves the story of the three-year-old girl who was asked to leave a KFC because of her scars is a hoax.
It was a story with all the perfect viral elements—an innocent young child (with a horrible injury), a shockingly rude statement/demand and of course a villainous, big corporation. Oh yeah, and it took place in the South, which is always a slam dunk for viral outrage.
According to Kelly Mullins, when she and her granddaughter Victoria Wilcher sat down to eat their meal at a KFC in Mississippi, they were told they had to leave because of her scars (the result of a dog attack). The story, which led to appearances on national talk shows, more than $135,000 in donations to the family as well as a firestorm of outrage directed at KFC was a massive viral phenomenon. Victoria Wilcher's horrifying story seemed like just the kind of thing you want to post on your Facebook or Twitter page in absolute disgust. Of course shitty KFC with their shitty food is being shitty to this poor little girl, ugh!