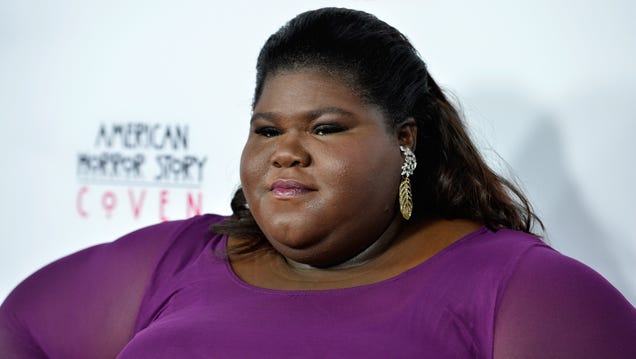 In today's Tweet Beat, Gabby Sidibe perfectly articulates what hell looks like, Giuliana Rancic's birthday cakes probably costs more than my real handbag and Julia Louis-Dreyfus is perfect, even while wearing a shower cap.
Hell is constantly having to teach your mom or aunt to use an iPhone.

— Gabourey Sidibe (@GabbySidibe) August 13, 2014
God gave me long legs.

American airlines gave me a short blanket.

— We Dem Boyz (@wizkhalifa) August 13, 2014
If you're not going out for a nice meal totally alone on occasion then you ain't really livin'

— Lena Dunham (@lenadunham) August 13, 2014
You got that right. #deluxe pic.twitter.com/wj5oVajSih

— Julia Louis-Dreyfus (@OfficialJLD) August 13, 2014
Be h🌍a☀p🌻p🌈y🍄

— Vanessa Hudgens (@VanessaHudgens) August 13, 2014
Feeling super pregnant 😷😷😷

— Nicole Polizzi (@snooki) August 13, 2014
A shock collar, but for my husband when he comes to bed after I'm already asleep and tries to rub my butt

— Sarah Thyre (@SarahThyre) August 13, 2014
Thank u for my gorg cake @billrancic! I want to carry it! Cake by the incredibly talented @hsingchen for @RPMSteakChi pic.twitter.com/3bilQmL7dp

— Giuliana Rancic (@GiulianaRancic) August 13, 2014
I need some new Gluten Free/Casein Free/Dairy free/Soy free,Chick pea flour free recipes! Something a picky little eater would like.

— Jacqueline Laurita (@JacLaurita) August 13, 2014
Have managed to get through the first three hours of my day without having a single thought.

— Michael Ian Black (@michaelianblack) August 13, 2014
Back in the studio yeah Wendy. Amy .Richard. Ringo and Bruce what a time we are having Peace and love R😎✌️🌟💖 pic.twitter.com/YU8bA57m5b

— Ringo Starr (@ringostarrmusic) August 13, 2014
Image via Getty.