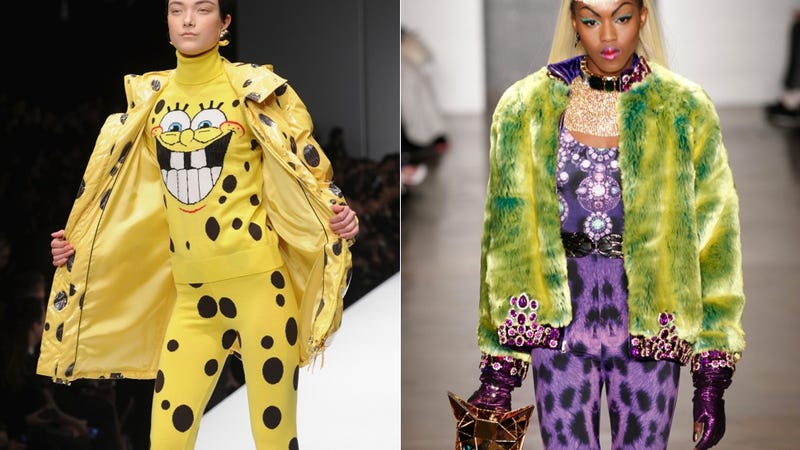 Welcome to Fashion Would You Rather, a new feature in which I find very ugly clothes and force you to choose which you would rather don in public.
This week, in honor of Fashion Week (or Fashion Month, whatever) we have two fresh-off-the-runway contenders: one is entirely made out of Spongebob's face and skin, and the other is a full-body jumpsuit paired with metallic fingerless gloves, a troll-colored faux fur jacket, and bright pink boots.
Here's a closer look at the contenders, with a bit of context (because Fashion Ugly is snobby and requires explaining):
An all-Spongebob ensemble from Moschino's fall-winter collection, which also featured McDonald's-themed garb. Moschino is a fashion house typically known for conceptually lampooning the industry, so this is a thought-provoking Spongebob outfit, unlike the Spongebob wares one can purchase for a pittance at Target. However, times have really changed since Franco Moschino was sued by prominent fashion houses for "flagrantly parodying" them — this collection's already been everywhere, and it came out like a week ago.