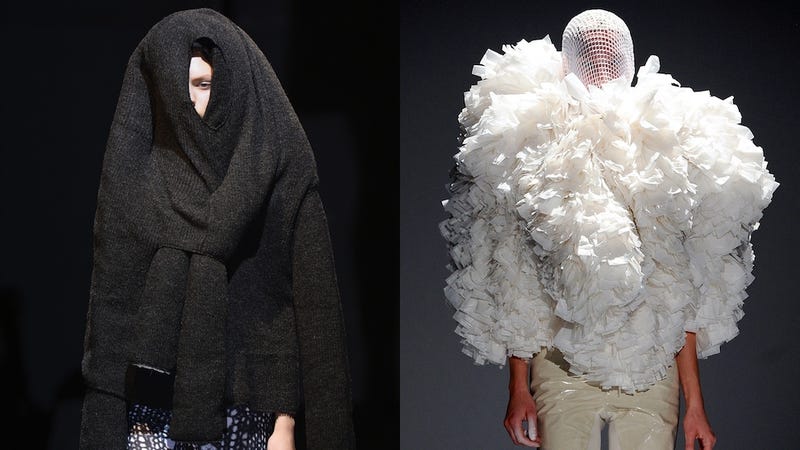 Welcome to Fashion Would You Rather, a feature in which I find very ugly clothes and force you to choose which you would rather don in public.
This week, we are again honoring Fashion Month, voyaging in to the realm of high-concept. Thus, our contenders are a very elegant loofa paired with a chic face-net and an ensemble fit for the beleaguered spawn of Quasimodo and the Phantom of the Opera.
Here's a closer look at the contenders:
This glorious getup is by Gareth Pugh, who has been called the Mad Prince of British Fashion. He is famous for having once made a poodle suit with condoms for ears; he's far more concerned with spectacle than commercial viability, as you may be able to discern (he didn't sell a single garment until his fourth or fifth collection). But now his stuff is a bit more wearable! Beyoncé wears him! If she can do it, so can you (???).