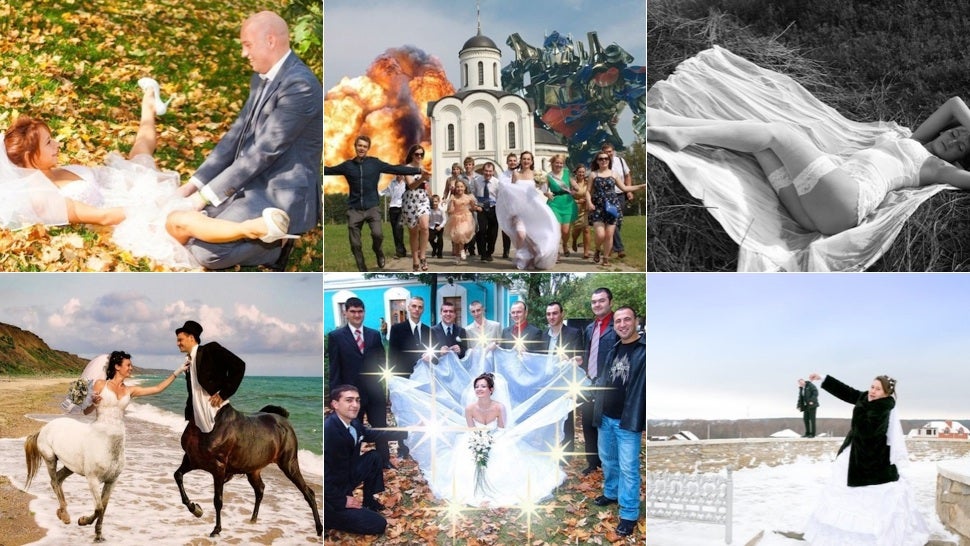 S
The run up to the Sochi Olympics has been characterized by paranoia, fear, and copious media references to Vladimir Putin's oft-bare chest. Thank goodness we have these truly wacky Russian wedding photography to distract us from all that terrorism!
All of these photographic totems to both love and cultural differences are thanks to one Russian blog that lovingly gathered them and displayed them for our viewing pleasure. They combine Russia at its most bizarre with wedding photography at its most bizarre, and they're just splendid.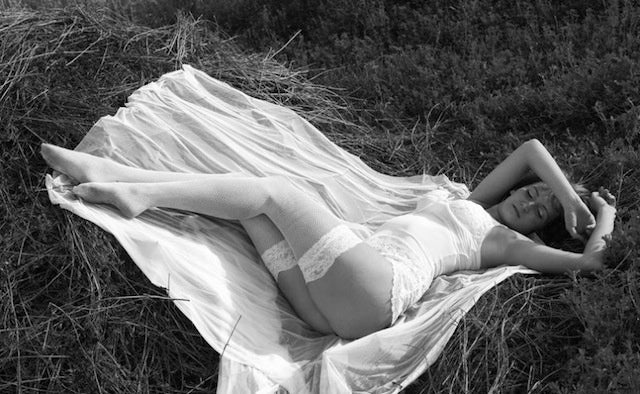 S
This one really captures the impossibility and impracticality of doing anything except lay around while wearing unsecured thigh high stockings.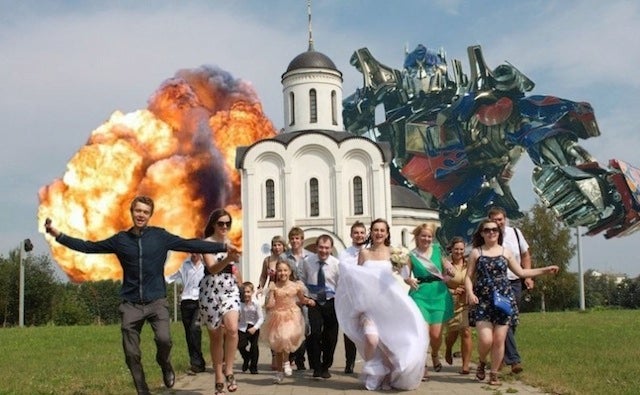 S
Bridezilla's mortal enemy: the Transformer.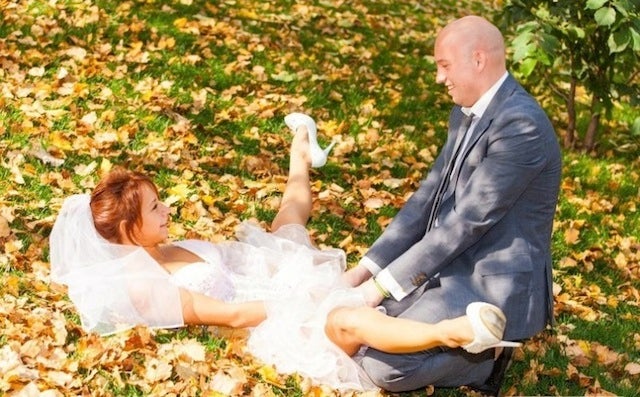 S
Nothing says "I'll love you forever" like eye contact during a fingerbang sesh.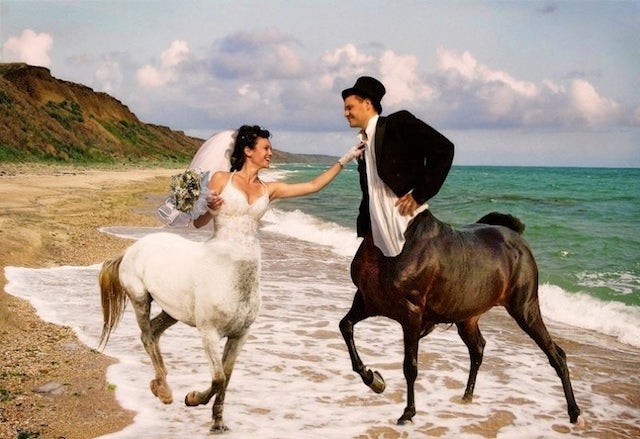 S
Gorgeous shot of this Bridle Party.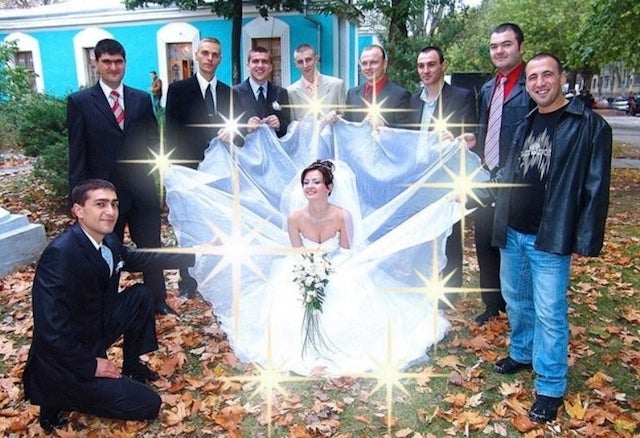 S
The bride is positively glowing.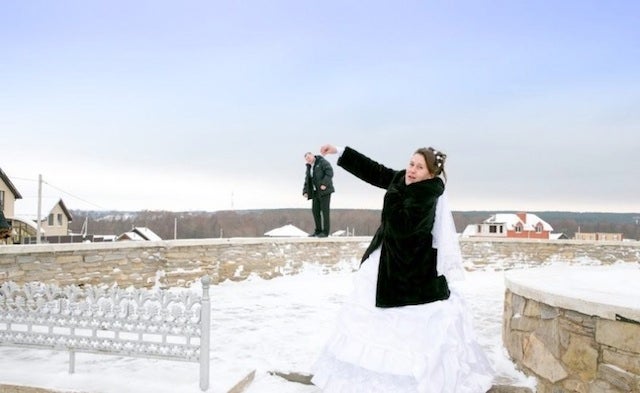 S
Marriage is between one normal sized woman and one tiny man. It says in the Bible.