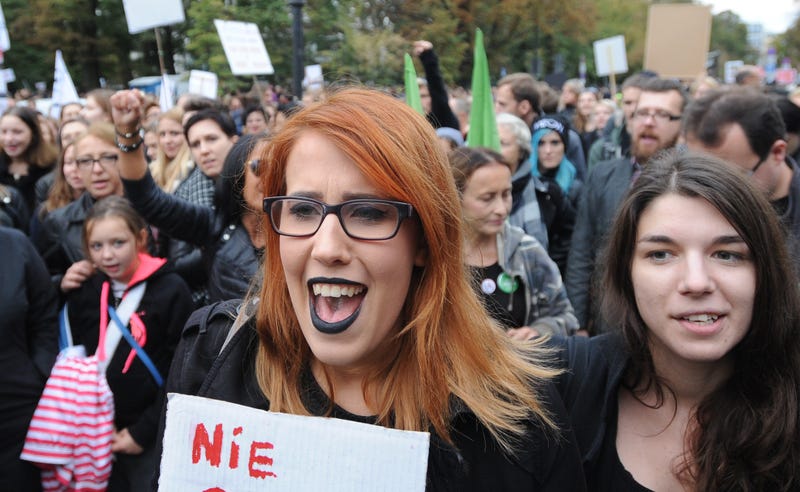 In Poland, badass women and men have, and will continue to dress like goths and take to the streets to protest a new law being advanced by Poland's ruling party, the right-wing PiS (Law and Justice), that would ban all abortions and threaten jail time for women who do not comply. The ban is supported by Prime Minister Beata Szydlo, Deputy Justice Minister Patryk Jaki, and the Catholic Church, among others, according to the Independent.

The Krakow Post reports that the biggest protest yet, a nationwide women's strike, is scheduled to take place on Monday. Strikes will take place in 60 Polish cities, and 10 European capitals. Many Polish businesses have pledged to shutter for the day in solidarity.
English-language pamphlets designed by strike organizers may be found here.
Abortions are already strongly regulated in Poland—it's banned except in certain cases of rape or incest, to save the life of the mother, or if he fetus is not viable.
A recent poll conducted by Newsweek Polska found that the the majority of Poles (74%) support the current laws, which allow for about 2,000 legal abortions per year. 87% of Polish people identify as Catholic.