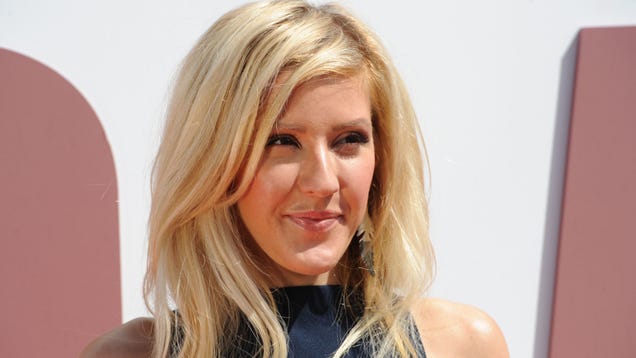 In today's Tweet Beat Ellie Goulding expresses an unpopular opinion, Barack Obama receives some friendly birthday wishes and Kerry Washington and Shonda Rhimes get to work.
Am I the only person in the world that detests pizza? Makes me feel like I've eaten a blanket

— Ellie Goulding (@elliegoulding) August 4, 2014
Hey @MileyCyrus so sweet you posted pics of me...have an idea for an album that only you are daring enough to make .

— Kathleen Hanna (@kathleenhanna) August 4, 2014
If my daughter was surprised to suffer severe burns after setting herself on fire, I would consider that a parenting failure.

— John Levenstein (@johnlevenstein) August 4, 2014
Happy birthday @BarackObama! They say the job of president ages you. But...well, that's it.

— Bill Clinton (@billclinton) August 4, 2014
Today, I will be answering questions that only require a "No."

— Nathan Fillion (@NathanFillion) August 4, 2014
Happy Birthday to the man who always makes me proud. Thank you for your friendship, honesty and compassion. I will love you always. -mo

— The First Lady (@FLOTUS) August 4, 2014
My production of HAMLET involves a slight title change pic.twitter.com/bO1Knxv3D0

— Nico Muhly (@nicomuhly) August 4, 2014
Anybody who has ever eaten at a Tad's Steak House in New York has experienced far worse that Ebola. Get over it.

— Michael Ian Black (@michaelianblack) August 4, 2014
Tearing others down won't get you any higher.

— Diddy (@iamdiddy) August 4, 2014
Soooo much writing to do today. No one talk to me or do anything interesting please.

— shonda rhimes (@shondarhimes) August 4, 2014
I know I've said it before but... I love my job!!!!!!!! #grateful

— kerry washington (@kerrywashington) August 4, 2014
Image via Getty.