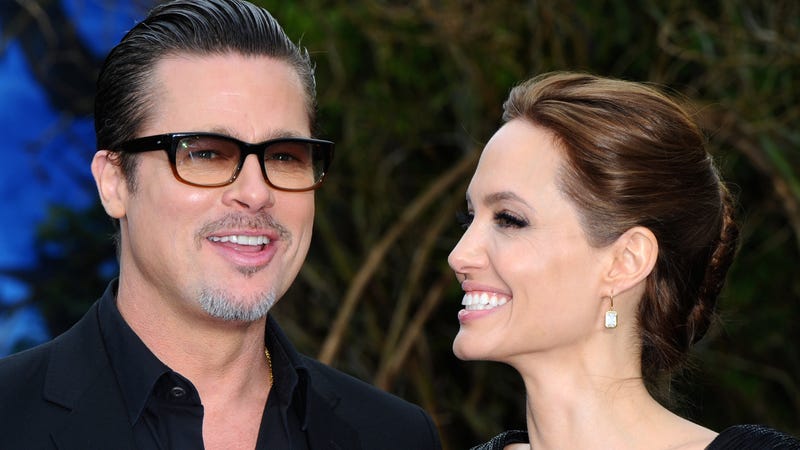 In today's Tweet Beat, Ellen's invitation to Brad Pitt and Angelina Jolie's wedding was lost in the mail, Mindy Kaling lays down some guidelines and Vanessa Bayer has the right amount of fear of pumpkin spice lattes.
You CAN sit with us, but you can't talk a lot

— Mindy Kaling (@mindykaling) August 28, 2014
Now that Brad and Angelina are married, I can FINALLY start worrying about when they're going to get divorced.

— Michael Ian Black (@michaelianblack) August 28, 2014
I thought they were married.

— christine teigen (@chrissyteigen) August 28, 2014
Damn we live in barbaric times. Future generations will view us like we view the middle ages. Backwards. Misguided. Dogmatic.

— Mark Cuban (@mcuban) August 28, 2014
I was just so rude to someone on the subway and felt awful so I chased her down and apologized and she was like "this is actually worse."

— Laura Benanti (@LauraBenanti) August 28, 2014
Brad & Angelina got married! It was a very intimate ceremony with family & close friends. At least that's what the bouncer out front told me

— Ellen DeGeneres (@TheEllenShow) August 28, 2014
Sometimes people write LOL in a message and there's nothing funny and it fucking mystifies me

— Lucas Neff (@RealLucasNeff) August 28, 2014
Do they have chipotle in mexico? Or is it banned like starbucks in Italy?? #realquestions

— AZEALIA ⚓️ BANKS (@AZEALIABANKS) August 28, 2014
"who's sick?" "my sister's uterus came down with a baby"

— Ireland (@IrelandBBaldwin) August 28, 2014
The difference between eating white rice and eating brown rice is the difference between having sex and masturbating.

— Kumail Nanjiani (@kumailn) August 28, 2014
I'm about to retake my drivers test and trying to figure out how I'm going to make the examiner think I'm "chill"

— Maude Apatow (@maudeapatow) August 28, 2014
Is anyone else terrified by the talking Pumpkin Spice Latte??

— Vanessa Bayer (@vanessabayer) August 28, 2014
Perfection pic.twitter.com/bTH1FYqvxf

— natashasbetterthanu (@mellusig) August 28, 2014
Just got my car washed but it still feels like it's full of sin

— Andy Richter (@AndyRichter) August 28, 2014
Image via Getty.