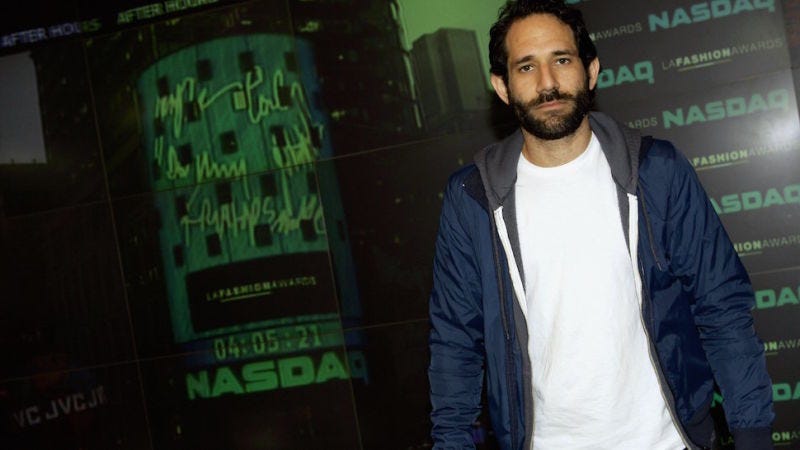 According to a new interview, Dov Charney, the disturbing, embattled daddy of American Apparel, is still working on a new brand of clothing under a temporary name: Los Angeles Apparel Company. See, it's nothing like American Apparel!

Charney often seems to relish his position as one of the more controversial figures in fashion, so much so you can easily picture him twirling an invisible mustache while surrounded by pornographic American Apparel ads of yore. Business of Fashion's profile, "Dov Charney's Next Act," meticulously outlines both his achievements as an early proponent of U.S. product manufacturing and his screw-ups at the helm of the company, as well as his reputation for pomp and, less we forget, the three sexual harassment lawsuits lodged against him in 2005.
Charney's hex on American Apparel is almost complete. "The business is dead now. It's gone. It will never come back," he says of its notorious financial struggles of late. "It is not going to resurrect. It's not going to have a happy ending. They destroyed it." R.I.P.