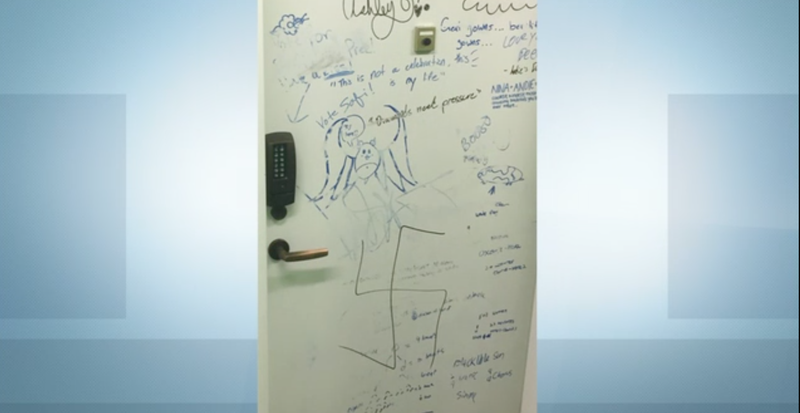 The New York City Police Department has launched an investigation into the appearance of swastikas scrawled onto four dormitory doors at the New School in Manhattan.

NY1 reported on Sunday the father of a Jewish student whose door was vandalized was the first to report the Nazi symbols, which have since been wiped away by security personnel.
NYI spoke to three of the affected students, all of whom expressed fear and concern that this happened in New York City (the New School's slogan is literally, "A Progressive University in NYC").
"I think it's really important that people know that we're not immune to things like this and we can't just pretend that we're in this bubble and things like this can't happen here because clearly they do," an unidentified student told NY1.