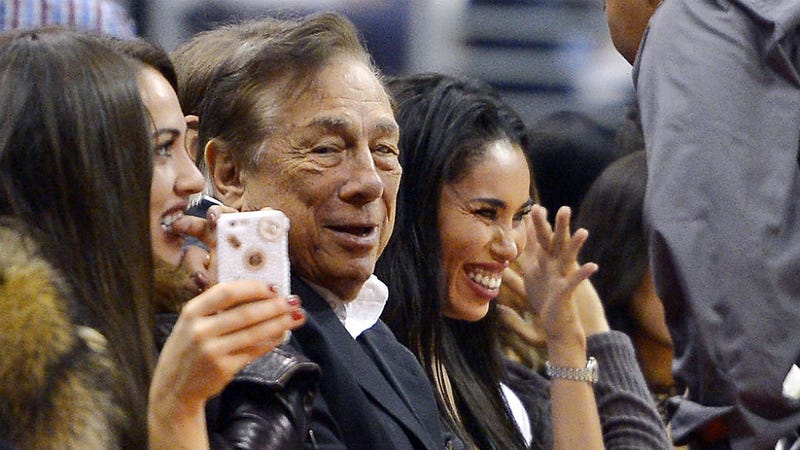 Yet another tape featuring disgraced L.A. Clippers owner Donald Sterling has surfaced, hurrah. In this one, he admits that he really just wanted to sleep with V. Stiviano. And when you're trying to reel in a woman, you'll say anything, amirite?
Radar Online published the latest audio clip of Sterling explaining to a friend how blindsided he felt when his infamous chat with Stiviano, asking her to stop "broadcasting" that she was "associating with black people" on her Instagram like Magic Johnson, went public.
"I'm talking to a girl. I'm trying to have sex with her," Sterling said. "I'm trying to play with her. If you were trying to have sex with a girl and you're talking to her privately and you don't think anybody's there, you may say anything in the world!"

"Then, if the girl tapes it and releases it, my God it's awful," he said. "Who thinks anybody's gonna tape something?"
People who are into blackmailing rich people for money, but that's just a guess. The tape continues and Sterling further explains how he was really just jealous of Johnson talking to Stiviano, his girlfriend, er, mistress, er, assistant, er, silly rabbit? Help me.