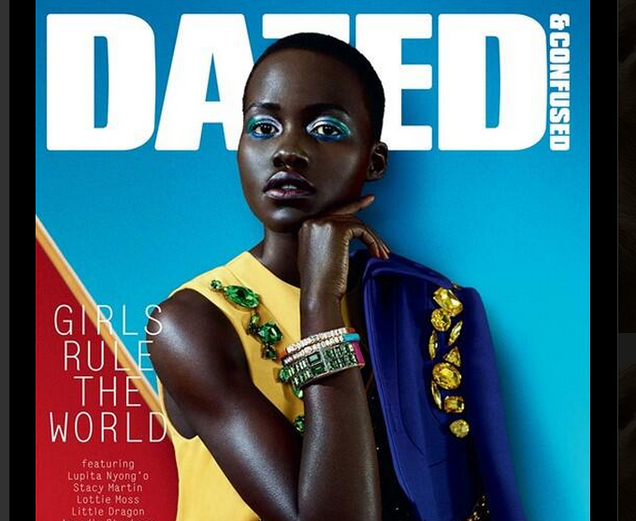 I can't really have a better reaction to this flawless photograph of Lupita Nyong'o on the cover of Dazed and Confused magazine than this Twitter user who said it best:
*speechless* RT @amaditalks RT @Dalai_Mama_: LUPITA DA GAWD! pic.twitter.com/QnkEDVD0o4

— Alison Rose (@alisonrose711) January 13, 2014
Well, she may have been robbed at last night's Golden Globe ceremony, but when you look this good, who freaking cares? Let's face it; she is owning everything right now. Plus, that eye makeup is giving me serious heart palpitations. Whenever I try to do cool multi-colored eye shadow, I just end up looking like all those times I tried to draw make up on my Cabbage Patch Dolls with Magic Markers.
Speechless, indeed.
Image via Twitter