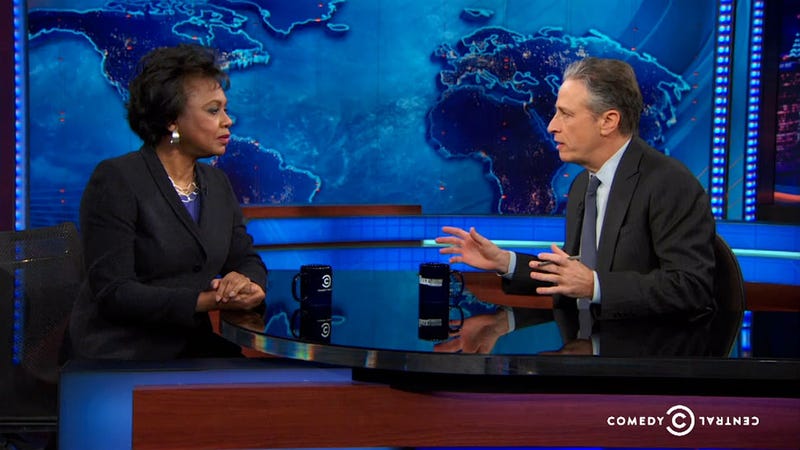 Like Angela Davis before her, Anita Hill was not trying to become a symbol for any movement. But existing in the shadows wasn't her path once she was subpoenaed in 1991 to testify against then-Supreme Court Justice nominee Clarence Thomas about his penchant for sexual harassment.
The Daily Show
Get More: Daily Show Full Episodes,The Daily Show on Facebook
This month a documentary entitled Anita hits theaters, chronicling Hill's experience at the hands of Thomas, her testimony in front of the Senate and how she became such a polarizing American figure. On Thursday, the professor of social policy, law and women's studies at Brandeis University sat down with Jon Stewart on The Daily Show to look back on those controversial times and share that even though Thomas became a Supreme Court Justice, her actions reduced the prevalence of work-place sexual harassment.