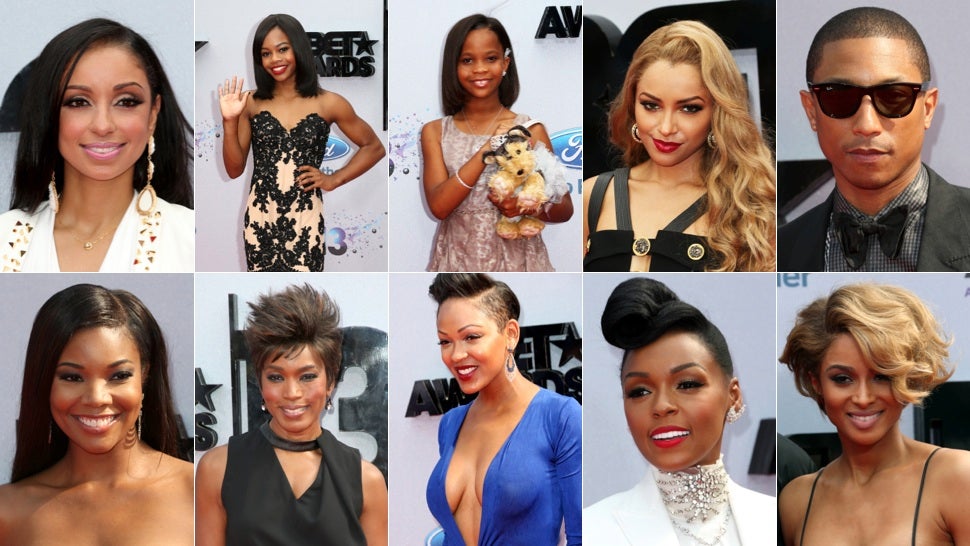 S
Last night on the red carpet at the BET Awards, there were pretty dresses, interesting shoes, creative hairdos and Meagan Good's nipples. Let us not delay.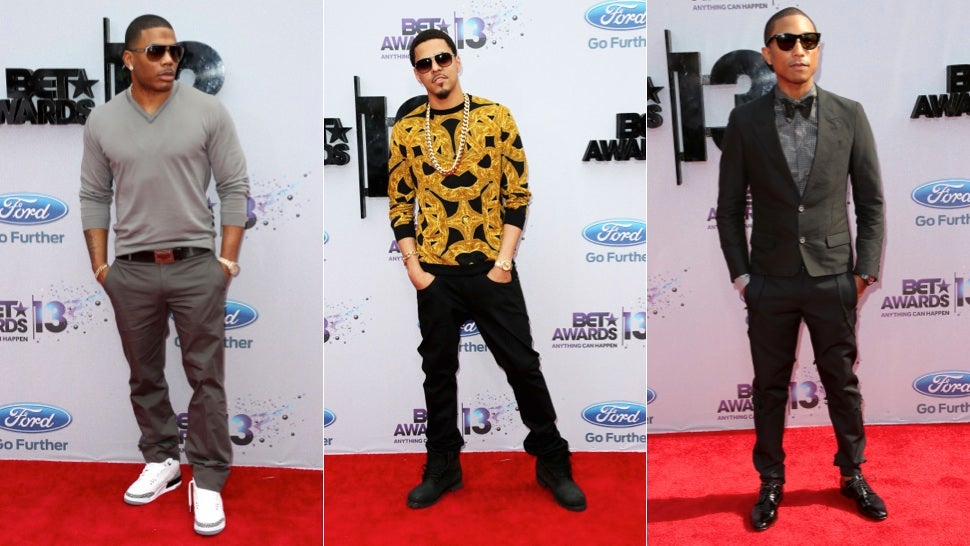 S
The gentlemen in attendance were looking fine. Nelly's got that casual millionaire thing happening; J. Cole rocks a slightly old-school vibe; Pharrell is fashion-forward in a shrunken jacket and interestingly tailored trousers.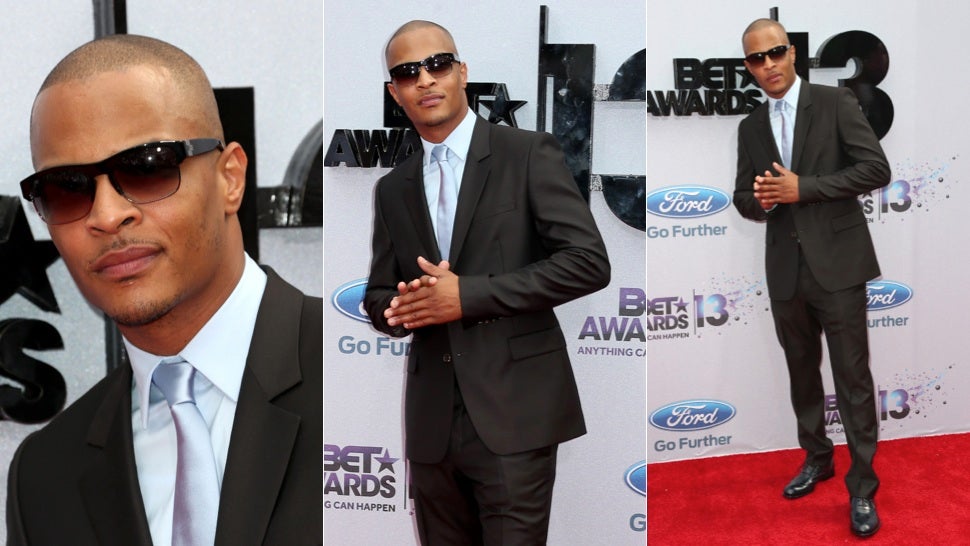 S
Your boyfriend T.I.: Suited. Sexy.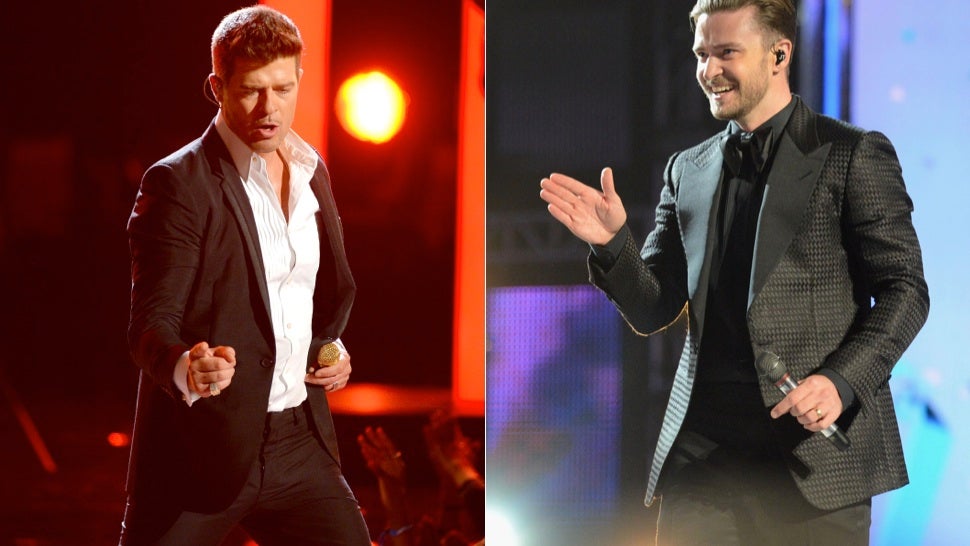 S
Robin Thicke and Justin Timberlake performed, but did not hit the red carpet. Both did twists on the tux, but Thicke's was better (just like "Blurred Lines" is a better jam than "Suit and Tie," sorry JT.)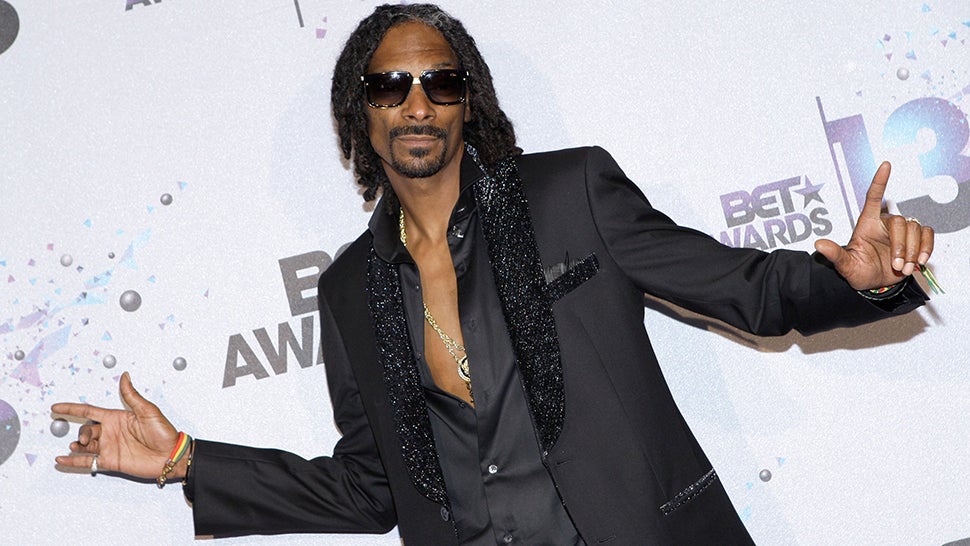 S
Guys. The Doggfather is going gray! Love his sparkly lapels and open shirt with chains, though. James Brown-esque.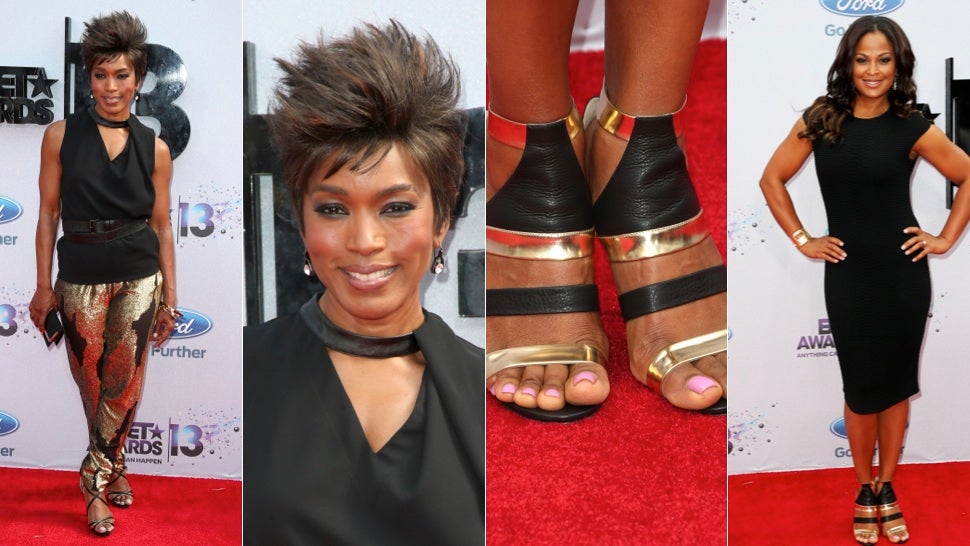 S
Moving on to the ladies! We're starting with the dark colors. Chic and sleek in black and gold: Angela Bassett and Laila Ali.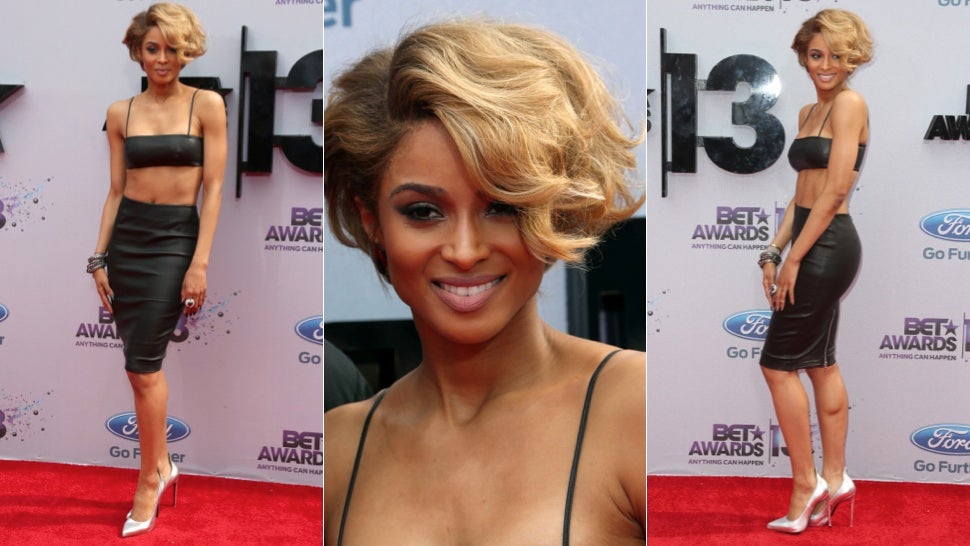 S
Cute hair and a bare midriff are a great summery look on Ciara.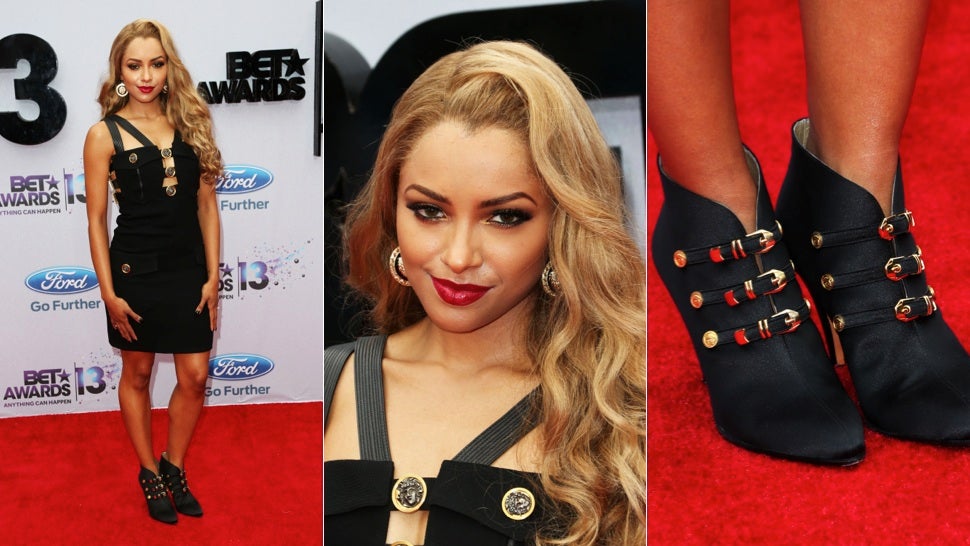 S
Did you know that Kat Graham of The Vampire Diaries has a singing career? She's beautiful, but this hair color really washes out her face. And this '90s Versace-throwback ensemble is not very flattering.
S
Interesting color-blocked gown, cool clutch: Melanie Fiona.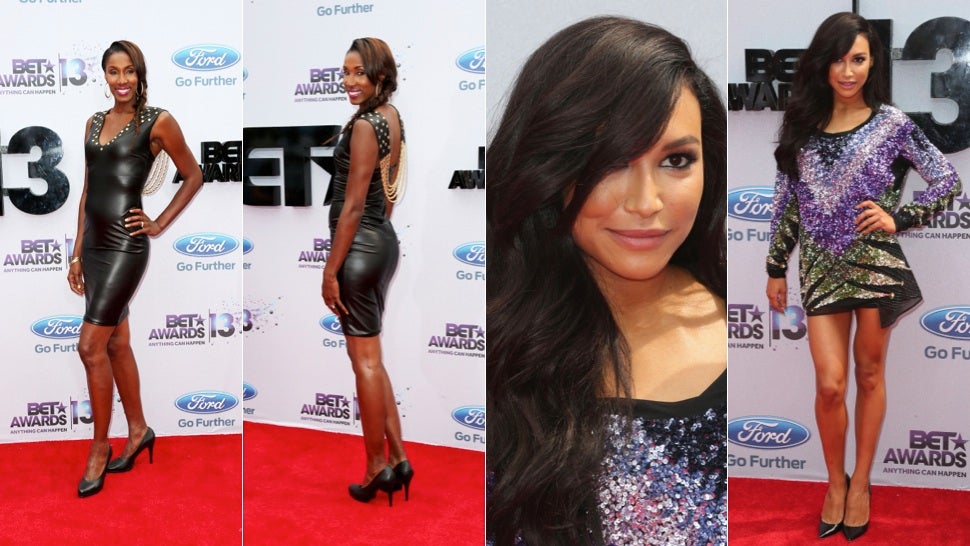 S
Lots of shine for Lisa Leslie and Naya Rivera.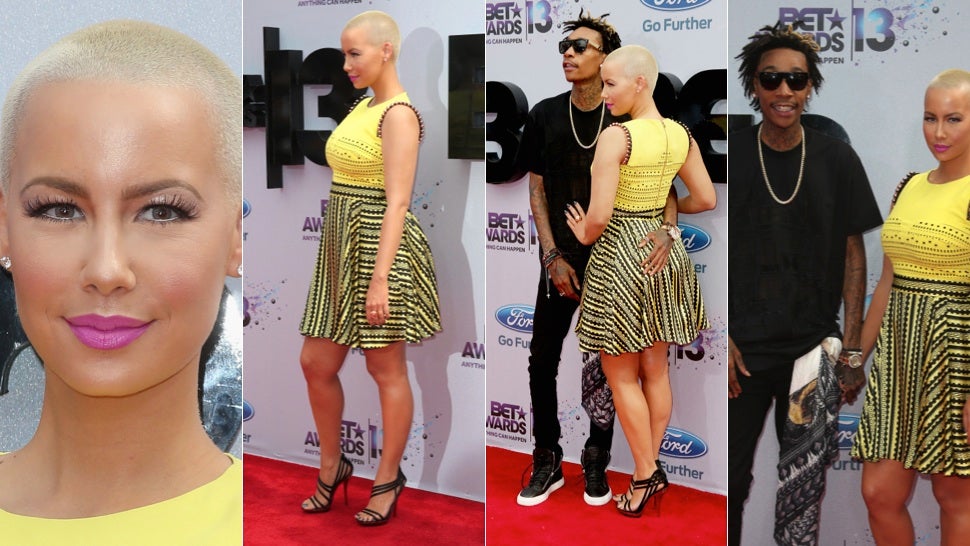 S
Moving on to some bright hues: Sunny yellow looks good on new mom Amber Rose (with Wiz Khalifa).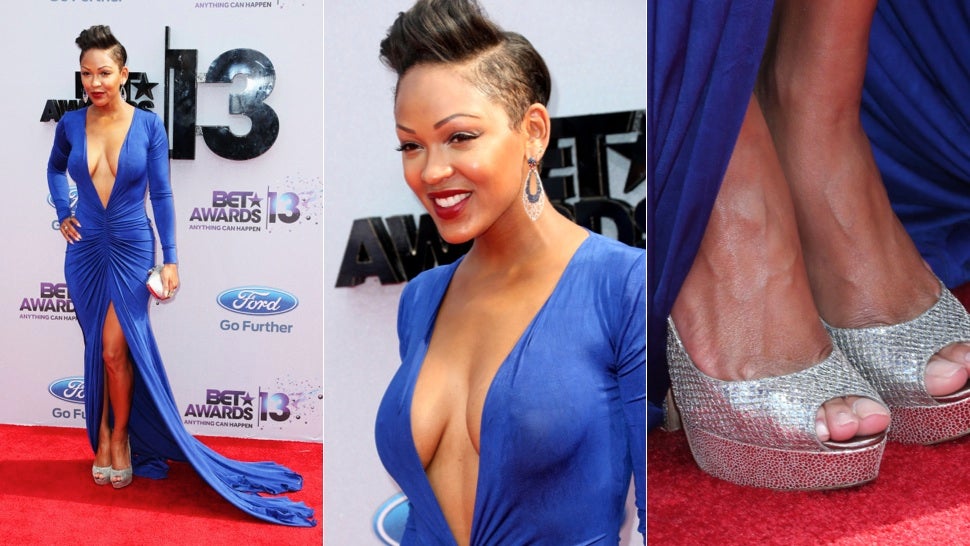 S
It's tough to focus on Megan Good's electric blue dress with all that inner boob, cleavage, underboob and nipple. Never forget we're in the golden age of boob exposure!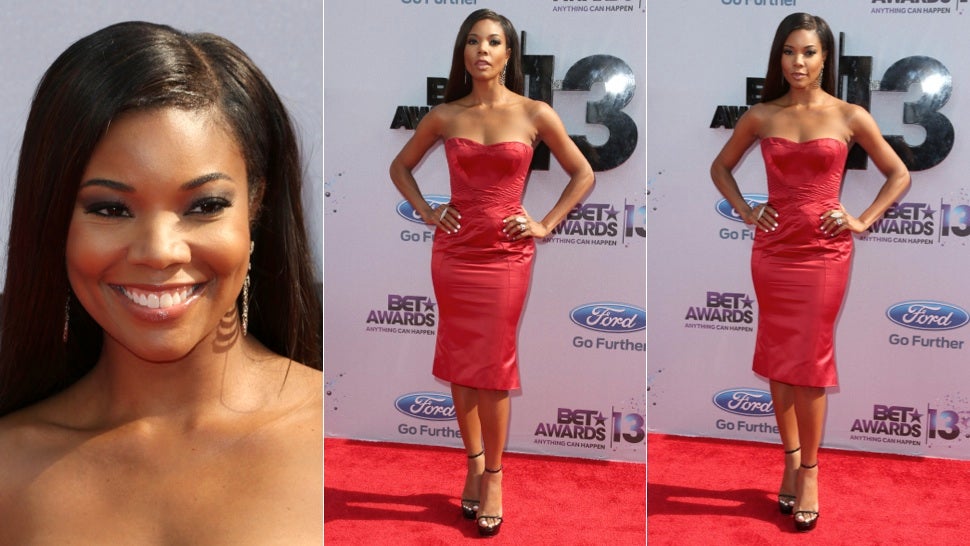 S
Gabrielle Union is kind of understated in a simple crimson strapless dress.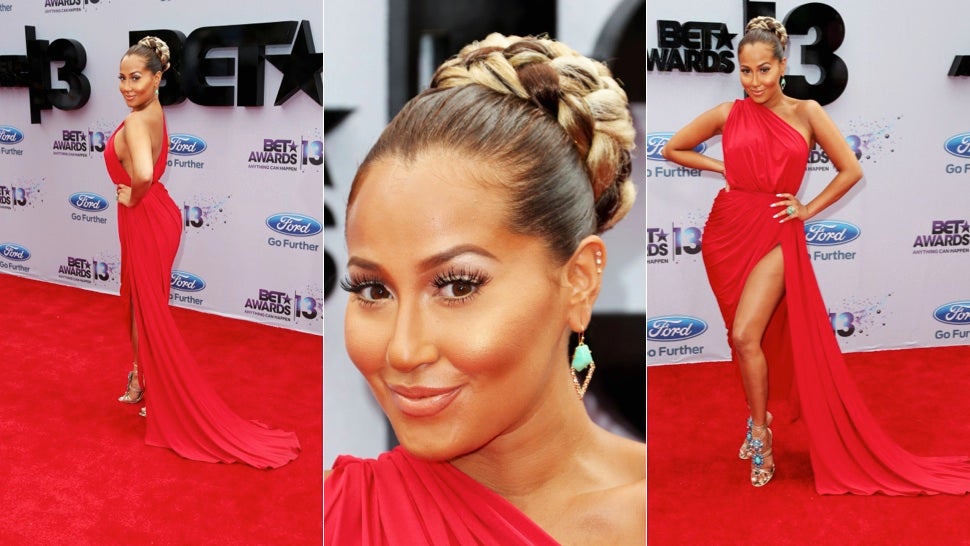 S
Kicking things up a notch in a fiery red gown: Adrienne Bailon.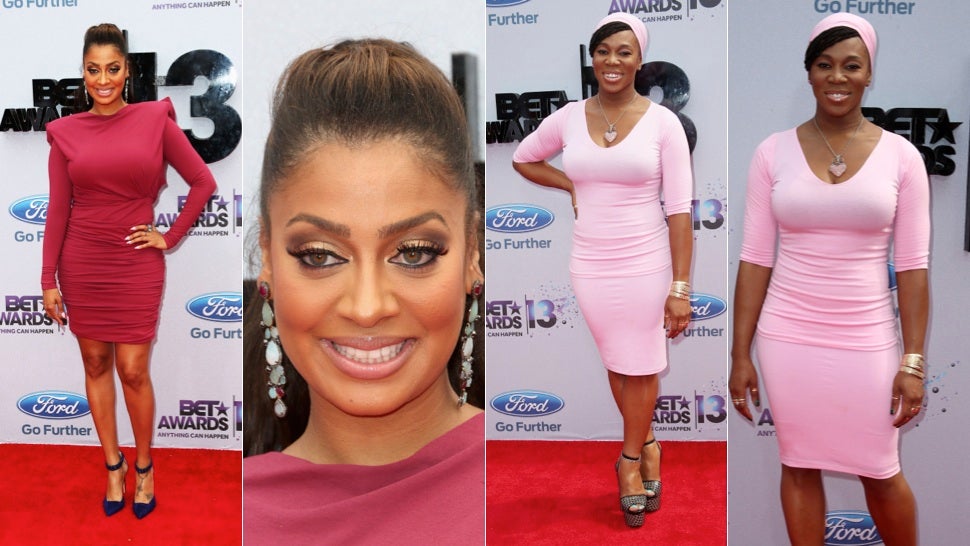 S
Figure-hugging dresses for LaLa Anthony and India Arie.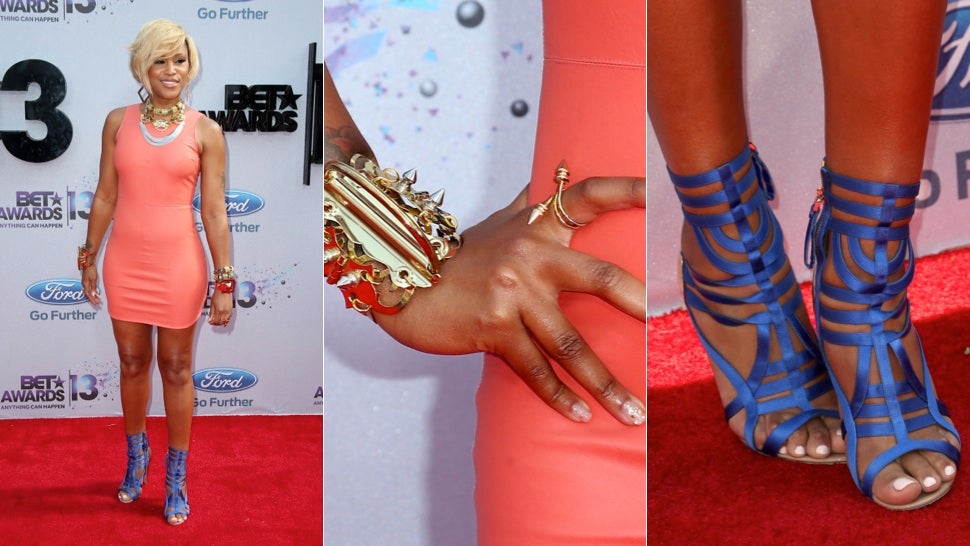 S
Going even shorter and tighter, with spectacular shoes and jewelry: Eve.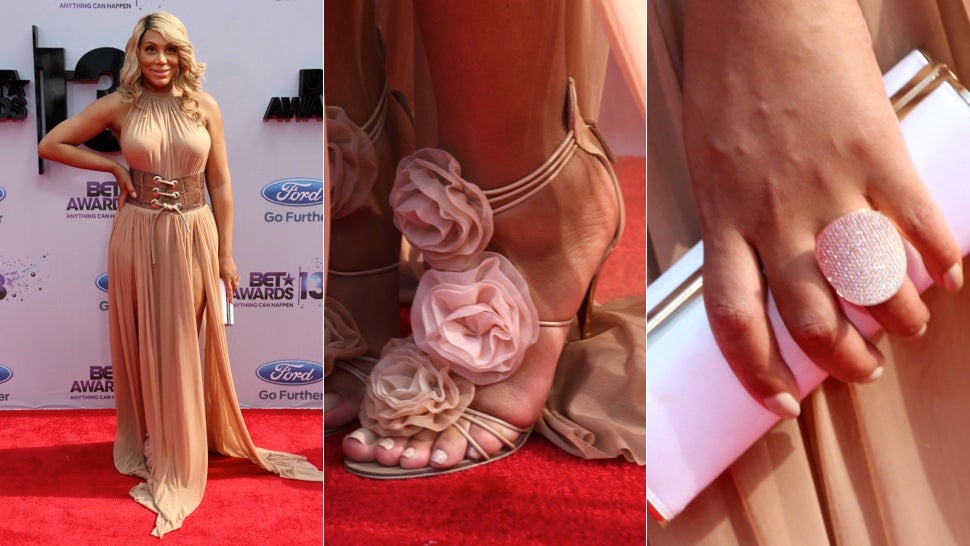 S
Looks like the beige/tan/peachy/fleshtone dresses are still with us. Tamar Braxton's shoes make up for the slightly dull palette.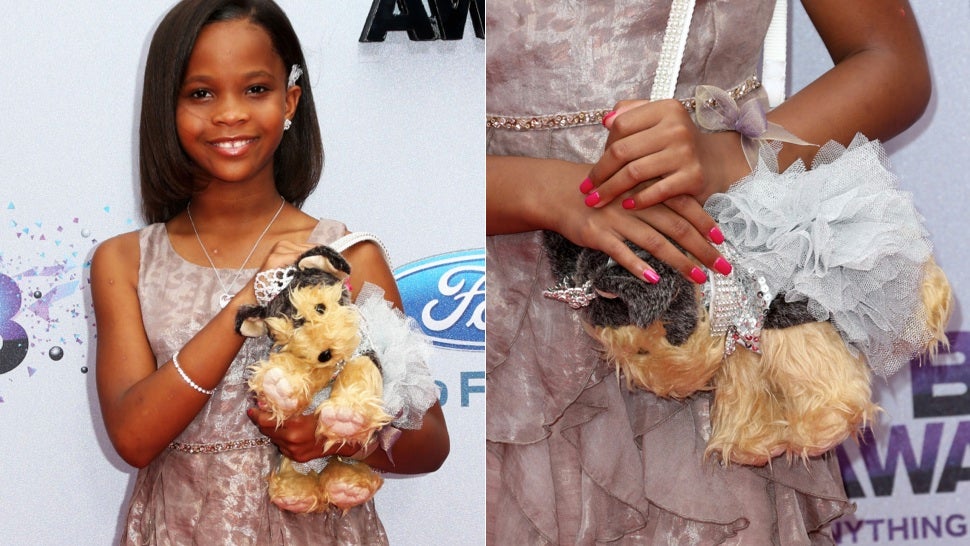 S
These were the 0nly shots of Quvenzhané Wallis — no full length! — but as long as we can see the pink nails and the puppy purse, we're good. Please note: That puppy is wearing a tiara.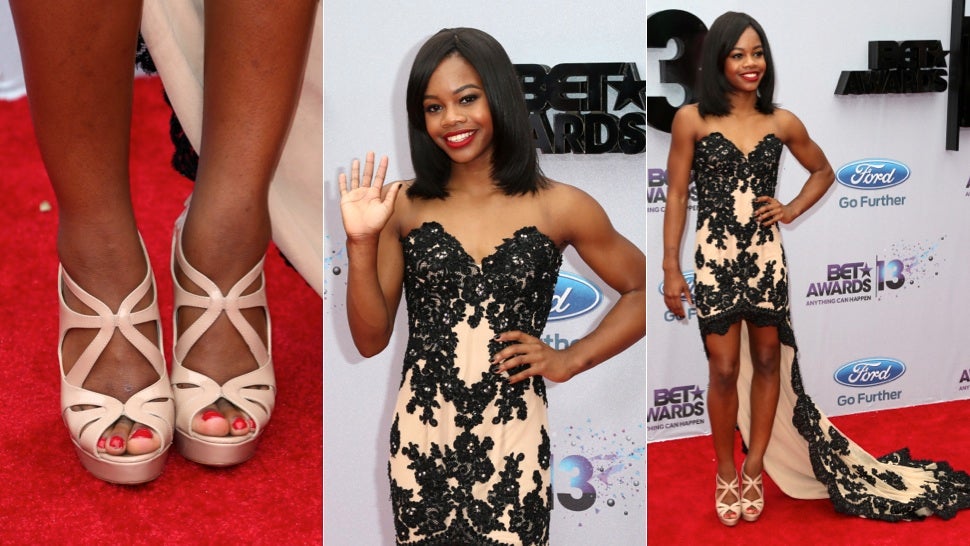 S
Usually mullet dresses are fairly icky, but Gabby Douglas looks good.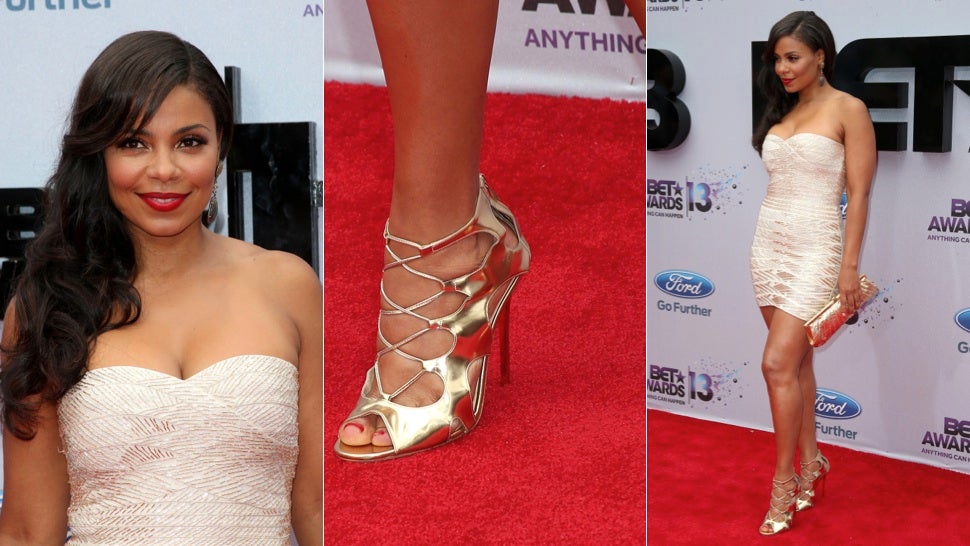 S
Sanaa Lathan contrasts a pale, neutral gown with vivid red lips. Gorgeous.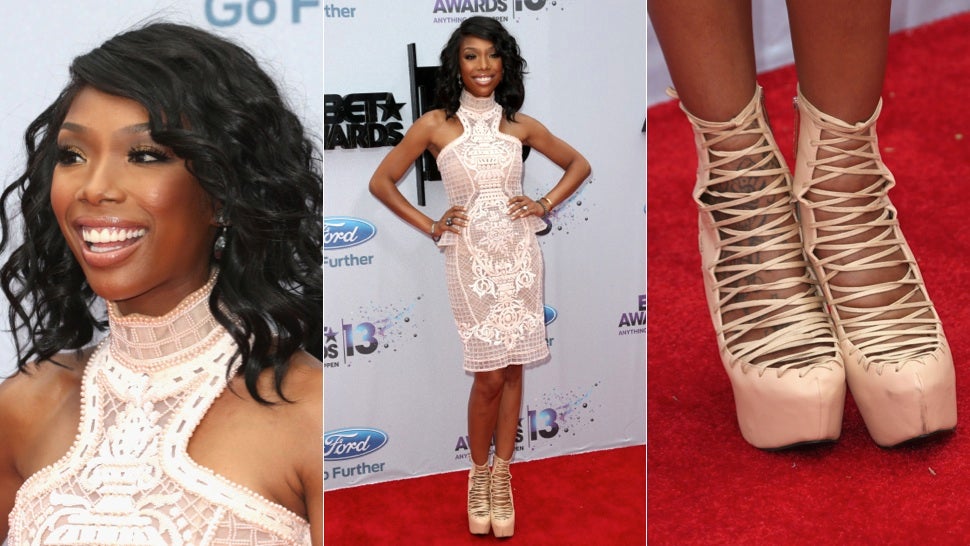 S
Brandy's delicate embroidered dress and bondage-y ballerina shoes are kind of weird but I think I like them.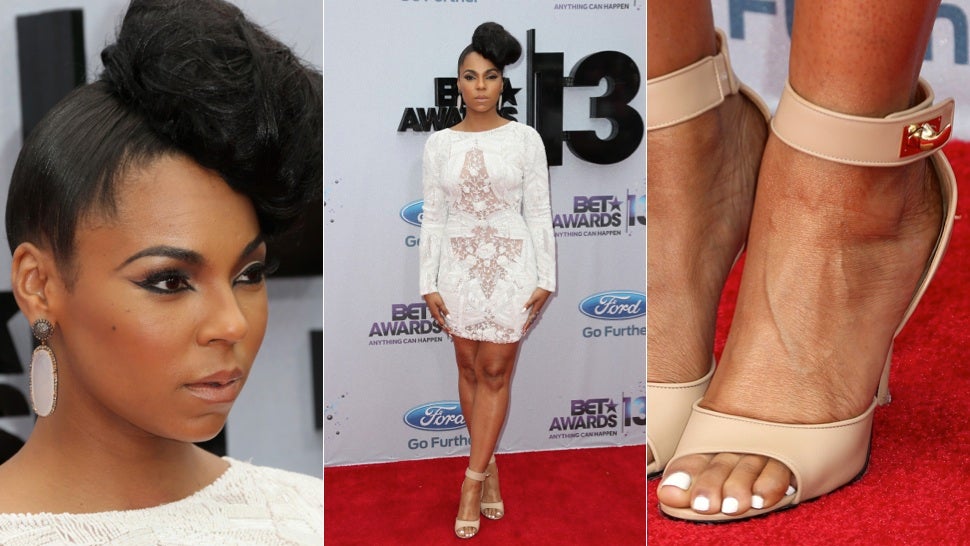 S
Ashanti has a similar look — short, embroidered dress and neutral heels — but I like it less. By the by, a lot of people wore white to this event.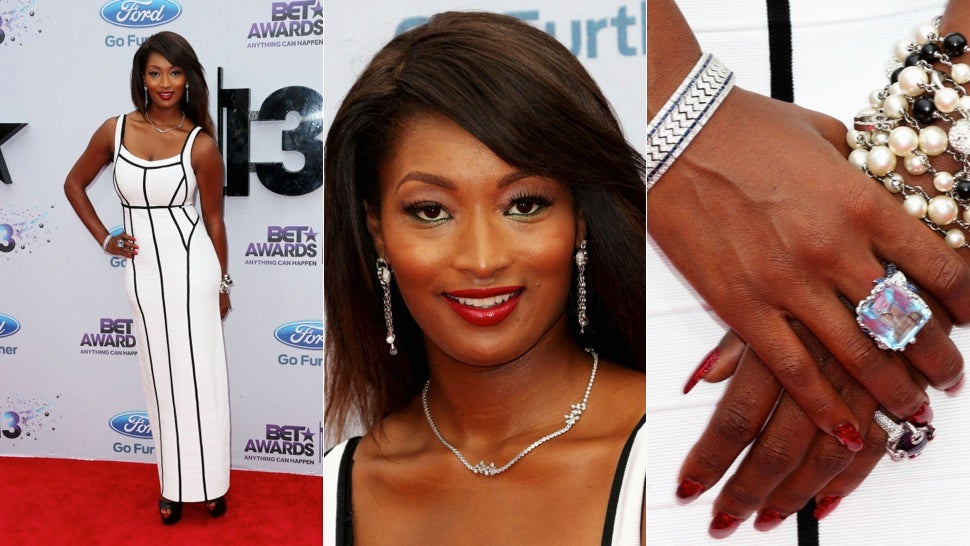 S
It's been a while since we saw ANTM alum Toccara Jones. Bright white looks great against her skin.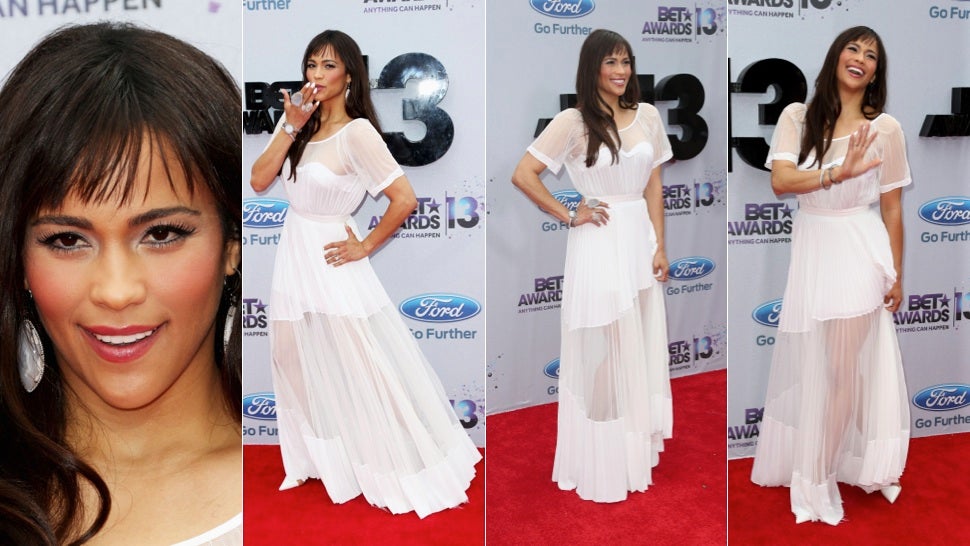 S
Are you over sheer/see through panels on dresses yet? Paula Patton is not.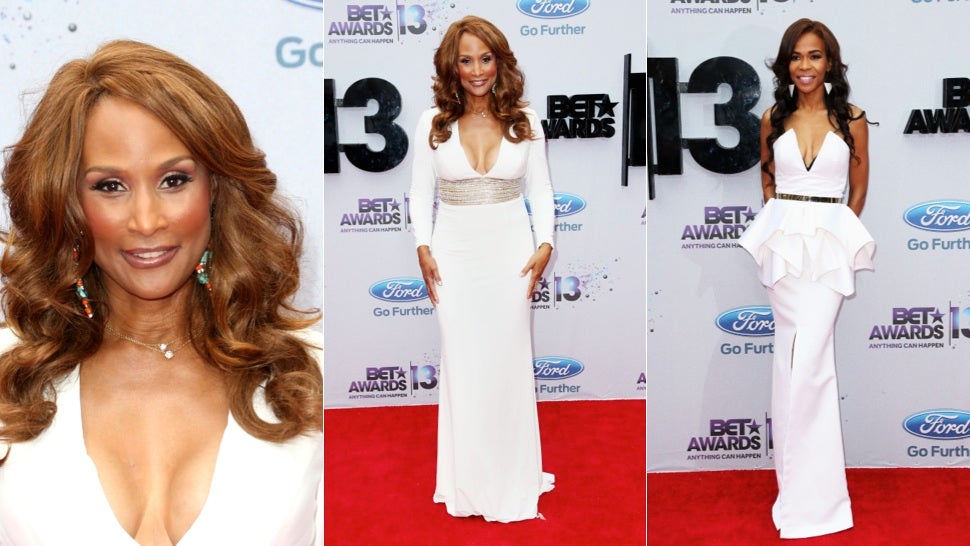 S
Elegant in long white column gowns: Beverly Johnson, Michelle Williams.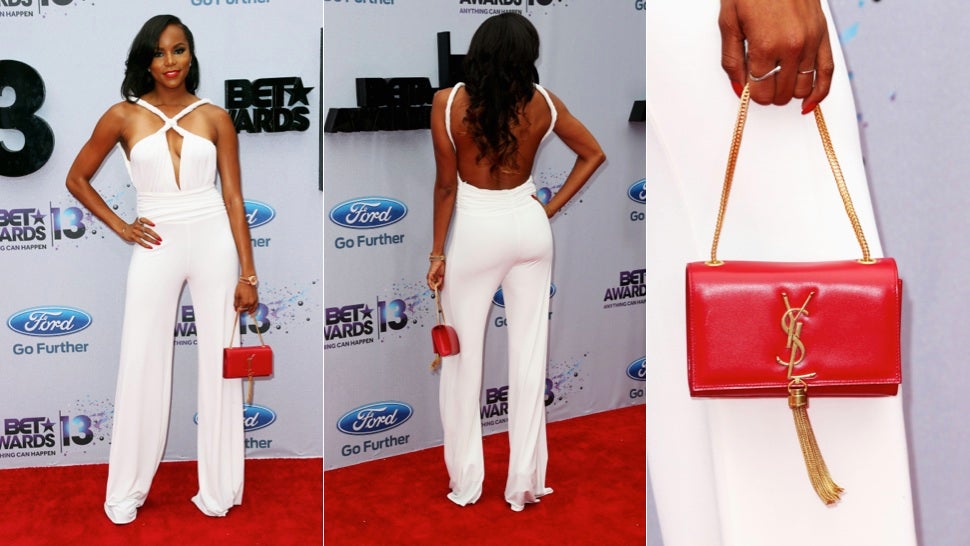 S
The length is a little off, but this slinky jumpsuit on LeToya Luckett is white hot Studio 54 realness. Love.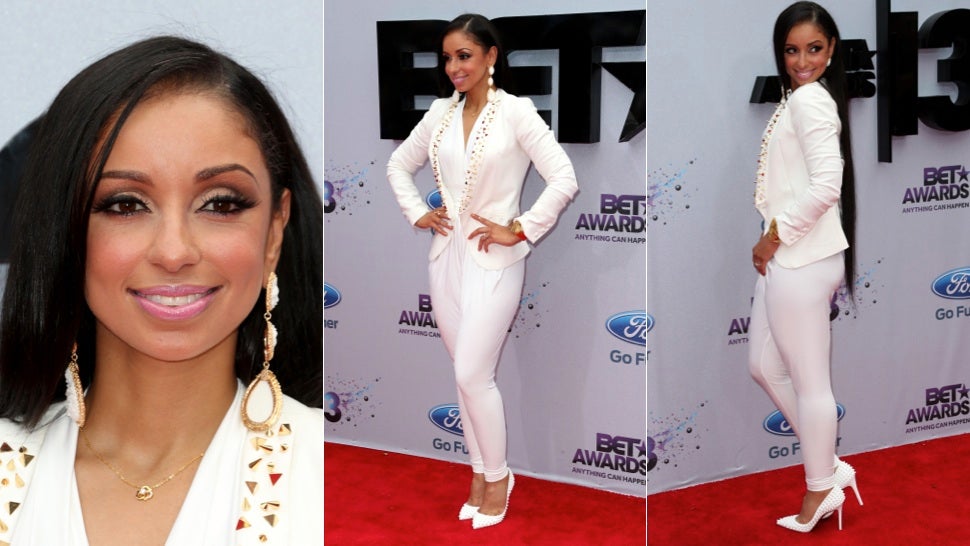 S
I don't know what the fuck Mya is wearing — it seems like a jumpsuit with a jacket over it, and there are some weird cutouts involved — but it's good to see her.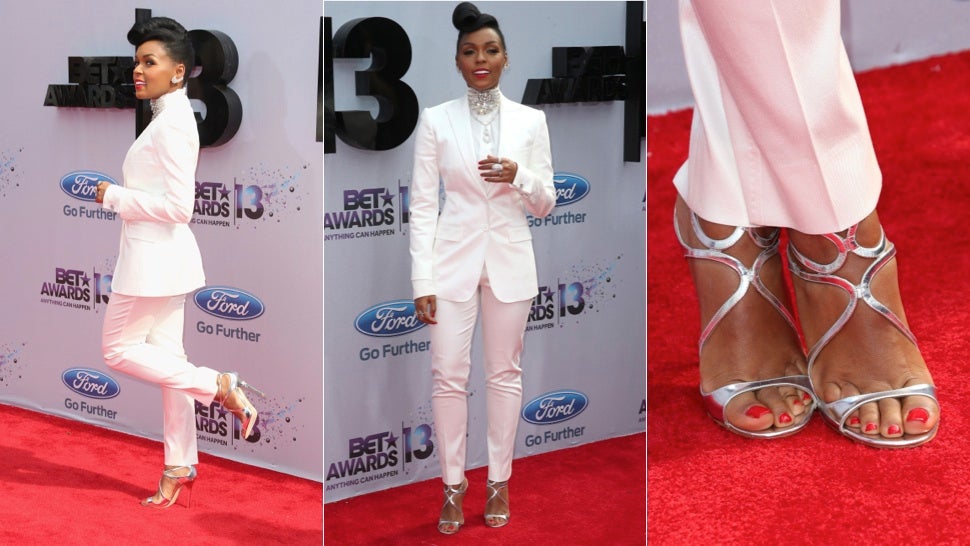 S
My pick for Best Dressed: Janelle Monae. Crisp white suit, sparkling silver heels and a healthy dose of bling = fabulousness.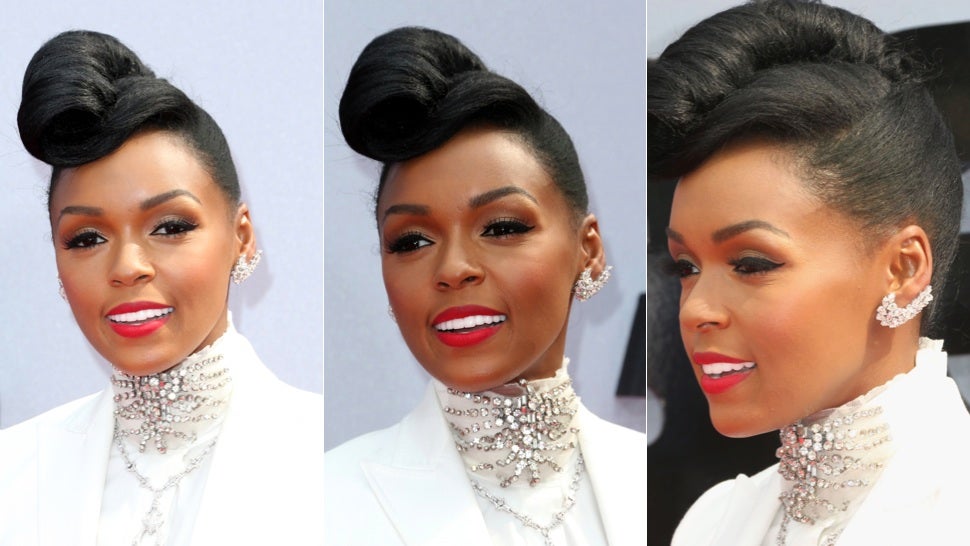 S
And the hair! So cool.
Images via Getty.