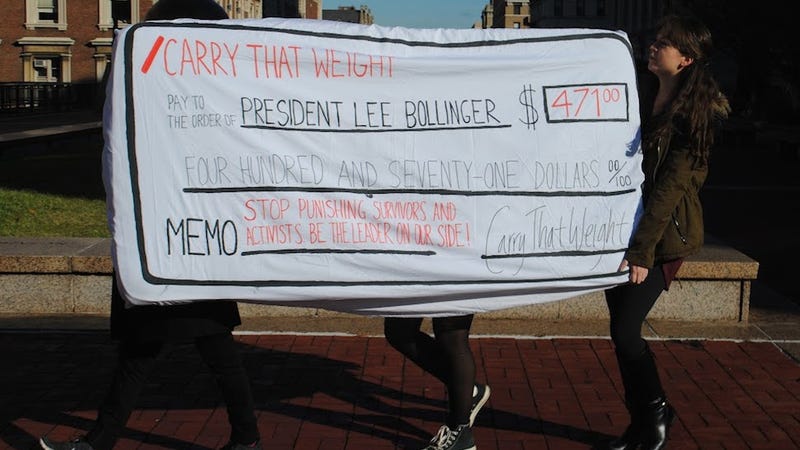 Student anti-rape activists at Columbia University issued an extra-long Fuck You to the school's administration today by dumping a mock-check written on a mattress in the University President's office. The delivery featured the same kind of mattress the students were fined for damaging when they used them to protest their school's atrocious record on handling complaints of sexual assault.
In September, Columbia student Emma Sulkowicz, who says she was raped by a classmate who has been accused of sexually assaulting two other female students, began carrying her mattress around in protest of the school's ineptitude, a project she called Carry That Weight. By October, the movement had spread; later that month, students participating protested by carrying 28 mattresses—one for every Columbia student who signed on to a Title IX complaint against the university over its mishandling of sexual assault. The movement brought national attention to Sulkowicz and embarrassment to Columbia. Exactly the sort of attention that one would think an image-minded institution would be keen to avoid.
Until they responded to the protests by slapping its participants with a $471 fine for damaging their mattresses.